Please note, Organic Sleep Reviews is proudly supported by our readers. The product links you'll find on Organic Sleep Reviews are referrals and if you purchase an item we do make a small compensation at no cost to you. Please see our disclosure page for full details.
The Layla Mattress Review
You spend a lot of your life sleeping. Sleep is something that is essential to your quality of life. This means that you really need to invest in the best quality mattress. Our beds need to be a nice haven, one where we can get the best night's sleep every night. The reality is that a sub-par mattress can actually have a negative impact on your overall health. Quality sleep boosts your mood and immune system, as well as reduces your stress. These are just some of the benefits you can get from sleeping well.
Mattresses these days may look very similar to the ones of the past but the technology for today's mattresses are far superior. Better designed springs, memory foam mattresses, and hybrid mattresses, there are so many different options on the market today. Doing your research on which of these options is going to be more worth your investment is the best idea. This way, you know that you are making a wise choice for both your budget and your health. Layla Sleep is a brand that you should absolutely be considering for your next mattress.
The Layla Sleep brand sells high-quality memory foam mattresses with a unique twist. They offer memory foam mattresses that are infused with copper and a flippable core that has a different firmness on either side to provide you with two different comfort choices. Let's check it out in more detail and see what the Layla Sleep mattress is all about.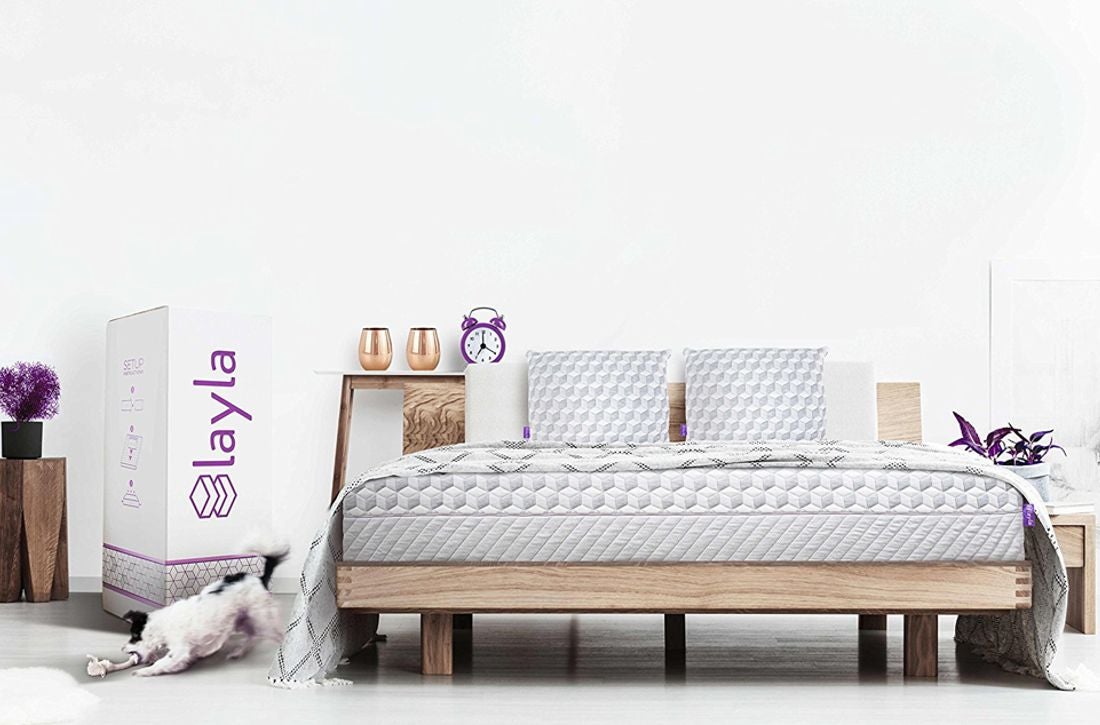 Comfort and Feel
Layla promises its users the best support available on the market while also offering the highest level of comfort. This company promises to offer a different solution for mattresses and what does make them stand out is the fact that they listen to the feedback from their customers to continually improve this product to meet their needs.
Have you ever struggled with buying a mattress before trying it because you didn't really know just how soft or firm it was? One of the first things that you should know about the Layla mattress is that you can get the best of both worlds. Each side has its own level of firmness, so you can get either a soft or firm mattress with this choice.
The soft side of the Layla mattress comes in at about 5.5/10 with 10 being the firmest (choice for side sleepers).
The firm side of the Layla mattress is about a 6.5-7/10 (works for all sleeping positions).
There are 4 layers that make up this mattress:
–3″ copper infused memory foam which provide rapid heat transfer and deep compression support.
–2″ convoluted support foam which provides maximum airflow.
–4.5″ base support foam that provides core support.
–1″ copper infused memory foam which, like the top layer of the same foam, provides rapid heat transfer and deep compression support.
The softer side of the Layla mattress definitely felt better for sleeping on my side. With there being more copper foam on this side it provided a softer feeling and allowed for greater pressure relief on my hips and shoulder as I sank into the mattress. Lying on my stomach caused a little discomfort on my lower back and hips. Firm beds are going to be better for stomach sleepers as the hips don't sink down in and create lower back issues. The softer side offered good pressure relief and contour while lying on my back. I would say the soft side is going to be best for predominantly side sleepers but also works for back sleepers as well for these reasons.
The firm side caters to predominantly stomach sleepers but also back sleepers as well. The firmer feel keeps keeps your hips from sinking in and helps to keep your spine aligned when sleeping on your stomach. It will also provide slight contour and good pressure relief to back sleepers. This firmness level doesn't work especially well for side sleepers as you quickly sink through the thin 1″ layer of memory foam and are basically laying on the firmer support layer which doesn't provide the contour and pressure relief needed for side sleeping.
I like the soft side being a side side sleeper and didn't find much comfort in the firm side. But that's the entire point of this bed; to provide the option of multiple firmness levels to sleepers. Overall, I like the bed and it's concept and think it is very useful, just a little more work than I would have liked having to unzip the cover to flip the mattress over to change firmness levels.
I give the Layla Sleep mattress a 4.65 out of 5 for Comfort and Feel
Motion Reduction
Couples look for the motion reduction when they are sharing a mattress. Aside from listening to your partner snoring all night long, the most annoying thing while you are sleeping is being woken up by your partner who is tossing and turning. Motion reduction is an important thing to consider when choosing a mattress.
Both sides of this mattress have shown to reduce the motion of anyone sharing the bed with you. You can rest peacefully on this mattress while your partner tosses and turns, if they're small tosses and turns. This bed does pretty well at isolating smaller movements in the mattress but you will notice a greater amount of motion transfer when there is a larger movement in the mattress. But that is to be expected, it's physics after all.
For Motion Transfer I rate the Layla mattress at 4.6 out of 5
Delivery and Set Up
The Layla Mattress will deliver for free to the 48 lower U.S. States. There is a flat fee for delivering to locations in Canada, AK, and HI. In all cases, the box is delivered right to your doorstep for your convenience. The mattress is compressed into a box that makes it easy for you to carry it inside of the house once it is delivered to you.
Once you take it to the room where you are putting it, you just need to carefully unwrap and unroll the mattress onto the foundation you are putting it on. It quickly expands to its full size. This is a quick and easy process.
When setting up your new mattress it will need a foundation. One that provides a flat, even surface that will support the weight of the mattress as well as those sleeping on it. It also will need to be the right height for you as well as be aesthetically appealing. The Layla mattress will work great on a box spring with or without a frame, an adjustable base, a platform bed or slatted bed.

Off-Gassing
A lot of times when people buy similar types of mattresses, there is a strong odor that comes from it as you unwrap it and it expands to its full size. Layla makes their mattresses without all of those chemicals that are responsible for the overpowering smells, so you can enjoy your new mattress without getting a headache. It will have a faint, barely noticeable "new product" smell that isn't bothersome and will dissipate in short time. If the smell does happen to bother you, you can open a window to increase ventilation.
I give the Layla mattress a 4.8 out of 5 for Off-Gassing

Temperature
One of the biggest complaints that people have with memory foam mattresses is how hot they feel when using one. No one wants to wake up sweaty or stay awake at night because they feel like they are overheating.
Layla thinks that they found the answer to this problem. They have a few different things that help to make this mattress cooler than other options. First of all, the reactive cooling cover with ThermoGel is able to react to your body heat and will cool it down when you really need it to. There is also the deep convoluted foam layer that offers the highest level of airflow, so the heat is not trapped in the mattress. The thing that really makes this mattress stand out from the competition is the use of copper in their materials. The copper is an excellent conductor of heat, which makes it so the heat is drawn away from your body so that you do not overheat at night. Their creative approach to developing an all foam mattress that can regulate temperature so you sleep cooler is pretty effective and helps to makes this mattress more appealing.
We rate the Layla Sleep mattress at 4.6 out of 5 for it's ability to help regulate body Temperature while sleeping
Edge Support
Layla has taken a lot of consideration when designing the entire mattress. The numerous layers of this mattress offer a lot of support for every inch of this mattress. No matter which side you choose to use on this mattress, they promise that you are going to get the best support possible when laying on their mattress.
If you are sharing the bed with someone, you are going to pay close attention to the edge support because you will be using much more of the bed. We have all experienced that moment of nearly falling off of the bed because the other person took up the entire mattress. Sleeping on the edge of some mattresses is completely uncomfortable, so it makes a huge difference in your quality of sleep to find a mattress that offers you excellent and comfortable edge support.
The Layla Mattress claims to have innovative support throughout the entire surface of the mattress. This would mean that you could lay down without worrying as much about the uncomfortable but very common "sinkage" issue, where you eventually begin to droop into the mattress rather than being supported by it. I felt that the edge of the mattress could have used more support, regardless of what side you are laying on. When it was on the firm side I felt less compression when I was laying down and didn't feel as much like the bed was contouring to my body, which is a normal feeling because there is less of the soft comfort foam. When I flipped the bed over and laid down on the softer side at the edge I felt the comfort foam contour to my body and as I moved closer to the edge I began to sink down into the support foam layer, which did just that, it supported me and I didn't really feel like I was going to roll off the edge but there was definitely a feeling of  the foams being compressed a little more at the edge. I found the edge support to be sufficient but for me personally, I would prefer a sturdier edge. But it is important to remember that a mattress is going to feel different for every person and largely depends on individual things like body type, weight, personal preference etc so the best way to find out if something works for you is to try it out.
I give the Layla mattress a 4.5 out of 6 for their Edge Support 
If you like the Layla Sleep mattress, take a quick peak at the Layla pillow review HERE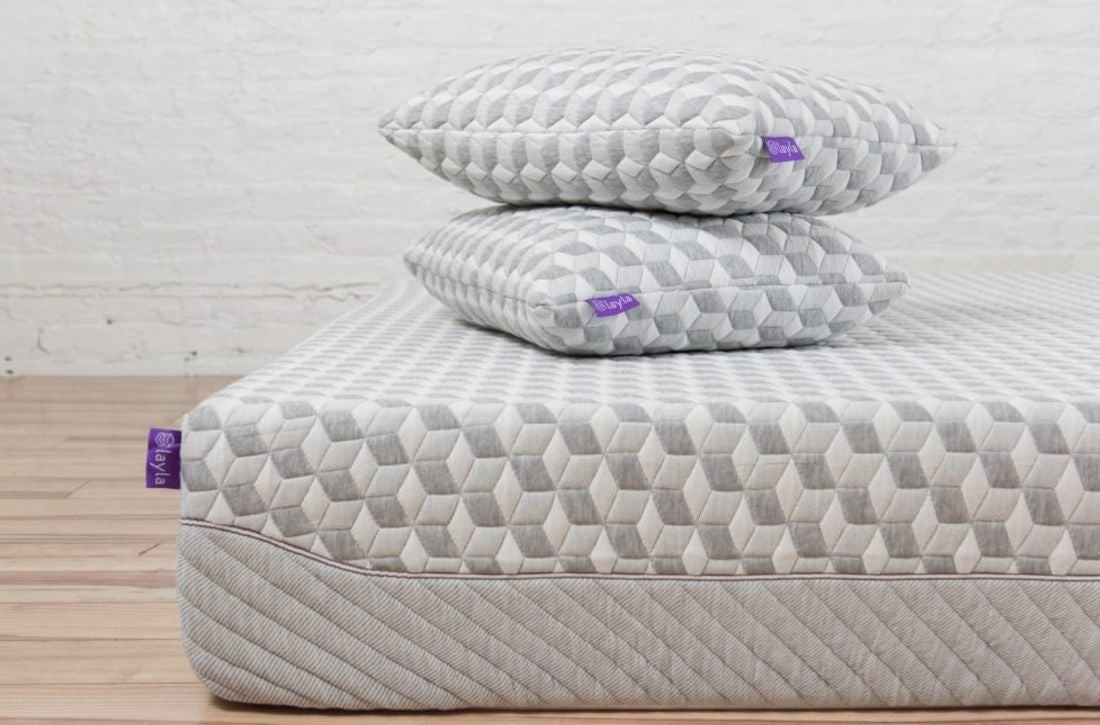 Materials
Layla Sleep is a participating and approved bedding company that uses CertiPUR-US certified foams. If you haven't familiarized yourself yet with CertiPUR-US approved foams, I would suggest doing so. CertiPUR-US certified foams are the next best option after organic and natural materials as they are tested and reviewed by an independent, not-for-profit organization that ensures the foams meet strict, non-toxic guidelines and are safe to be in a persons home. You can read the full description from the CertiPUR-US website by clicking HERE.
When you think of innovation, you may not immediately think of mattresses. But there has been quite a lot of innovation in this industry, creating mattresses that are far superior to the ones in the past. Layla Sleep takes pride in their innovative use of materials that may not have been considered but have shown to be excellent when used in memory foam mattresses.
The first thing that should be addressed when discussing this mattress is its use of copper infused memory foam. The first layer of this mattress is this copper infused memory foam that you keep hearing about. The copper is important because it is not only essential to the innovative design for its ability to take the heat away from the body but it is also antimicrobial. This layer makes it so that the mattress is cooler but also germ-free, so you can sleep without worrying about what's hidden in your mattress. The copper cells that are infused in this first layer also causes the mattress to firm up when pressure is applied to it, offering users both the support they need and the pressure relief for a more comfortable sleep.
The next layer is created from a 2-inch convoluted support foam. The convoluted support form layer has the same shape as egg cartons are known for. This layer is important because it allows for more airflow to come through the mattress, which better regulates the temperature for a cooler mattress. The shape of this layer gives the user even more pressure relief as they move around to find a comfortable spot.
The third layer of this mattress is thick foam that is 4.5 inches thick. This is the foundation layer of the mattress, offering the majority of the support for the user as they sleep. The core support of this mattress is made up of 2 lb density foam, offering a high level of support for its users.
Lastly, the final layer is a 1-inch copper density foam which is similar to the first layer. That is because this mattress is able to be flipped, with each side offering a softer or more firm comfort on it. All of these layers come together to create a pretty unique and accommodating sleep experience for users.
We give the Layla Sleep mattress Materials a 4.5 out of 5  

Trial and Warranty
Most people think that you should only buy a mattress in a brick and mortar store. By going to a store, you can lay down on the mattress and know what it is about when you get home with it. The problem with this is that you can't get a good idea how good a mattress is unless you use it for some time. Stores don't let you just return a mattress after some time if you don't like it.
But when you order a Layla Sleep mattress, you do get this opportunity. You may not be able to try it out in the store, but you do get to try it out as part Layla's 120 night sleep trial. After this 120-day trial, if you are not satisfied you can return the mattress. You will get your money back and you get free returns. There really is no risk to you when it comes to trying out this mattress. This is a company that is confident that you are going to love their mattress.
Another thing that shows their confidence in their product is their LIFETIME warranty. Layla manufactures their mattresses in the USA with quality materials and are confident enough in the product they make to back it up with a LIFETIME warranty. Their warranty covers sagging or body impressions of more than 1″. It also covers loss of height of the mattress. It doesn't cover things like stains, tears or cover rips. Their full warranty terms and conditions can be found on their website for further clarification.
We rate the Layla Sleep's Trial and Warranty period a 4.8 out of 5
Customer Reviews
Nicole G raved about how much she loved her mattress, giving it 5 stars:
"We have had the Layla mattress just a few weeks now but it has made a huge difference! We have a very well loved sleep number bed in our main home but have a "winter home" that needed a new master bed. Both DH and I suffer from sciatica and my shoulder issue from an injury. This mattress was like a gift. I decided to try it based on the reviews and the 100+ night guarantee. My sciatica was gone in 24 hours and DH's gone within 48. Honestly – for the price this mattress is amazing! I'm thinking of getting one for the guest room. *DH sleeps 8-9 hrs per night. I'm a 7hr sleeper. Both of us are side sleepers on the softer side."
Dana S also only had amazing things to say about this mattress and gave it 5 stars:
"We have it in the softer side and it's perfect! Not hard at all. But not super plush either. Haven't had the need to flip it yet, so I can't review the harder side. It opened quickly once we unwrapped it. It took probably 48 hours to get the initial smell to go away, but it's been fine ever since. I would recommend this mattress to anyone!"
These are just a couple of the numerous customers that have fallen in love with their Layla mattress.
After considering the happy customers of the Layla, we give it a4.7 out of 5 for Consumer Reviews.
Overall Value and Recommendation
Overall, this is a memory foam mattress that you should put on your list for consideration for your next mattress. Memory foam is such a popular choice these days and there is a reason for that. Memory foam mattresses offer a great deal of benefits to users, especially when you get yours from Layla Mattress. This is an innovative option that users love. It offers you a lot of support and you do not have the downside of getting too hot, which people often suffer from when they use a memory foam mattress.
The quality of product that you get for the price that you get it for makes it well worth the investment. It is also an extraordinary value when you consider the money-back guarantee before the trial is over. There is no risk to you buying this and you may end up with an amazingly comfortable mattress. Plus, you are essentially getting 2 mattresses (a soft and firm mattress) for the price of one since you can flip it over.
We recommend the Layla to anyone who:
Doesn't know the level of firmness that they are looking for
Needs relief from pressure
Struggles with a lot of heat at night, especially with other memory foam mattresses
Wants a better night of sleep
Suffers from chronic pain, like arthritis or sciatica
Layla is a brand that is all about innovation and comfort, which is why this mattress has been recognized by numerous companies for being the best. Notable organizations like Forbes and Good Housekeeping called this the "Best Memory Foam Mattress" and the "Best Mattress You Can Find Online". It is a more affordable choice than other options on the market and you are going to get a quality mattress that is going to last. Durability and innovation are some of the most important things that you could ask of from a mattress and Layla delivers on both accounts. If you are looking for a new mattress that will help you achieve the best nights sleep, you should try out the Layla mattress. Layla offers a memory foam mattress that is in a class of its own.
For Overall Value and Recommendation we give the Layla Sleep mattress a 4.63 out of 5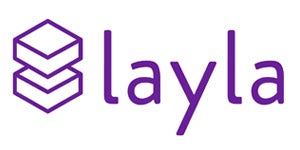 Price Table
Twin:
$499
Twin XL:
$599
Full:
$799
Queen:
$899
King:
$999
Cal King:
$999
Layla Sleep Guarantee

Free Shipping (Lower 48 States)
120 Night Trial Period
LIFETIME Warranty

Overall Rating: