Please note, Organic Sleep Reviews is proudly supported by our readers. The product links you'll find on Organic Sleep Reviews are referrals and if you purchase an item we do make a small compensation at no cost to you. Please see our disclosure page for full details.
Voila Mattress Review
Our bedroom is our place of comfort, the place where we come to rest after a long day or a place we come to brood after a bad day. It needs to have that comforting feeling and this is achieved by having a good mattress that will help us to fall asleep without any problem. A lot of efforts have been put into producing mattresses with significant comfort feeling, and progress has been made as today we are given the options to choose between different types of mattresses, and all these mattresses have their uniqueness.
Voila is a type of hybrid mattress that is made in a way that it provides comfort and support to sleepers. Although they are relatively new to the market, they are on their way to becoming one of the top producers of a hybrid mattress.
Comfort and Feel
We have different types of sleepers and their firmness preference.Voila mattress took that into consideration and provided customers with three different firmness levels. These three models are made with slightly different materials to provide the degree of firmness required.
There is the Voila firm, which is the firmest of the three models. On a scale of firmness, it is about a 7 out of 10. The medium firm is about a 6 out of 10 while the last model, the Voila plush comes in at about a 5 out of 10. These three firmness options all have their different feel and level of comfort depending on your preference.
So as a customer, you have the opportunity to choose the best model that suits your sleeping position. For example, stomach sleepers will not enjoy the Voila plush as you will often feel pressure point on the back when on the mattress because it is too soft. This category of sleepers will find a firmer model more suiting. The Voila push model is more suitable for side sleepers, the pocketed coils beneath help to relieve pressure when you sleep on the side.
The Voila medium firm is what I tried out and found it to be the ideal fit for me. I prefer a hybrid mattress that is a little more firm for my lower back but still has a little "hug" from the mattress. I am primarily a side sleeper but sometimes move on to my stomach and found that the medium firm was the perfect match for me.
Having more than one option to choose from is always comforting so you don't feel like you are settling for something you may not be happy with later. I like brands that have one flagship mattress model that are really successful but that always leaves room for error. When companies like Voila take the extra step and provide multiple options to ensure customer satisfaction I find that to be an appealing trait as it shows willingness to please more than one type of person/sleeper and rejects the "one firmness fits-all" mentality.
I rate the Voila medium firm 4.6 out of 5 for Comfort and Feel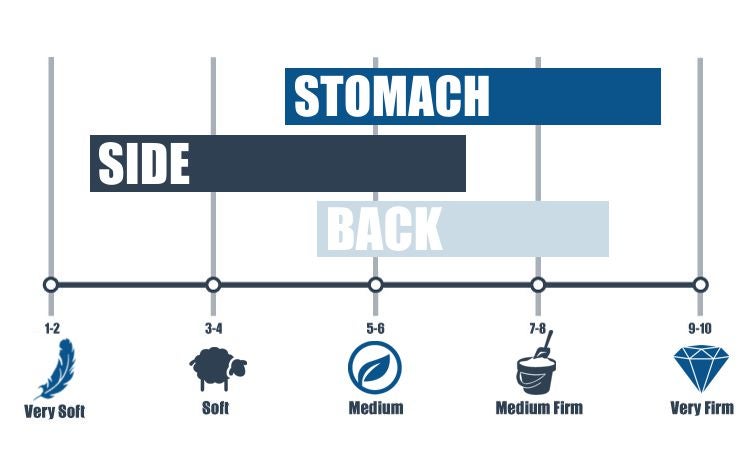 Edge Support
Some of us while sleeping often roll over to the edge of the mattress, and sometimes find ourselves almost sliding down from the mattress (like me) in a situation where the mattress has poor edge support. Ordinarily, foam mattresses sometimes struggle to live up to the edge support of innerspring mattresses. Voila mattress happens to be a hybrid mattress containing a mix of foam and pocketed coils and as such the edge support is an important factor to take note.
Voila made a smart choice as they included two different edge support layers in the mattress to ensure you won't have the feeling of sliding down the bed or actually sliding down the bed while on the edge. The support from the center of the mattress extends to the edge and provides ample support for sitting on or laying near the edge without sinking in too much. It leaves something to be desired, I definitely wouldn't recommend this bed for heavier sleepers or couples but for a single person it is a viable option.
Under Edge Support I rate voila mattress 4.58 out of 5
Motion Transfer
Sleeping with a partner that occasionally wakes up to visit the restroom or rolls all over the mattress, especially if you are the type that wakes up as the slightest sound or movement, can be a cause for concern. You may end up not enjoying your sleep at all. Which is why many mattress companies aim to reduce motion transfer on the mattress. Voila did a good job at reducing the motion transfer, although it is not as good as other types of all-foam mattresses.
Looking at the fact that Voila used coils and springy latex foam, one would expect a high level of disturbance, but Voila offset that by adding memory foam as a top layer to reduce motion transfer to a minimum. I found the motion transfer to be no cause for concern, and I am a relatively light sleeper most nights.
I rate Voila mattress 4.65 out of 5 under Motion Transfer
Delivery and Set Up
Voila mattresses are delivered in boxes; they are compressed, rolled and shipped in a box. The boxes have different sizes depending on the size of the mattress (king, twin etc.) After removal from the box, according to voila, the mattress will take 2 hours before it fully expands.
Unlike some companies, Voila delivers to customers anywhere in the U.S, including Alaska and Hawaii. There is no delivery charge for standard delivery to the lower 48 states in the U.S, but delivery to Alaska and Hawaii will incur charges based on the shipping address. Customers that wish to get their order earlier than the normal period will also be charged.Lastly, customers that order during holidays will also incur additional delivery charges. However, Voila does not provide services like old mattress removal
Their delivery policy is easy and very customer-friendly. After ordering, customers will receive a confirmation email and track number as soon as the mattress starts shipping from the company (typically within 24 hours). Averagely, customers get their mattresses within three to five business days. Also after ordering, you can cancel your order within 24 hours of making the order and you will get a full refund, but failure to cancel the order within 24 hours, the customer will be responsible for outgoing and returning freight charges, as well as a 25% restocking fee. Once the mattress has been delivered, a signature may or may not be required depending on the mattress size. Normally for larger sized mattresses, a signature will be required.
When setting up your new mattress it will need a foundation. One that provides a flat, even surface that will support the weight of the mattress as well as those sleeping on it. It also will need to be the right height for you as well as be aesthetically appealing. The Voila mattress will work great on a box spring with or without a frame, an adjustable base, a platform bed or slatted bed.

Temperature
Sleeping cool and comfortable is important for a good night rest, therefore many companies make an effort to produce a mattress that can regulate temperature. Voila mattress has a breathable air mattress that allows easy flow of air in and out of the mattress, keeping it fresh and cool.
Each of the mattress firmness options offer a latex and gel visco that conforms to the body and thanks to the temperature regulating materials that are engineered inside the mattress, you don't have to worry about temperature irregularities. It helps to sleep cool and stay comfortable with the increased air flow of the latex and coil system.
I rate Voila mattress 4.65 out of 5 for their Temperature regulation
Off Gassing
Some people are sensitive to the slightest smell of chemical, even if the chemical is not toxic. It nauseates some people, but the newest product always has this chemical smell ranging from furniture to car. Off-gas is unavoidable, but the best a company can do during manufacture, is to reduce the degree of odor and also how long it will take for the odor to dissipate.
Voila mattress has a small foam component as compared to other types of mattresses. As a result, the degree of off-gas is low. Ventilation is a good way to quickly get rid of off-gas smells in your home. Using a mattress protector will also help with any "new mattress" smell that may be bothersome to you.
I rate Voila mattress a 4.7 out of 5 for Off-Gassing
Trial and Warranty
We all enjoy a free trial period, as we will get to test the product we want to buy. We want to have the assurance it will serve the purpose we are buying it for . Voila offers a 100-night sleep trial for all mattresses. The trial period does include a mandatory 30-night break-in period, which implies a customer is required to have used the mattress for at least 30 nights before they will be able to return the mattress for a full refund. So, as a customer, you cannot immediately ask for a refund after purchasing the mattress, you will need to have used the mattress for at least 30 nights, and then you can initiate the return process.
Customers that choose to return their mattress after the 30-night trial will be qualified for a full product refund. Voila will be responsible for all the shipping and handling charges associated with returning the mattress. All mattress refunds will be issued to the original form of payment within 30 days after the product refund has been approved.
Voila offers a 10-year limited warranty for all mattresses. Voila will be responsible for repairing or replacing any defective mattress during this time frame. The warranty is only applicable if the mattress is used on a proper foundation system; the bed frames must be equipped with either a center support or at least five cross-wire slats. In the case of a defective mattress, the customer will not be responsible for any charges relating to the repair or replacing of the defective mattress. However, customers will be responsible for shipping and handling charges associated with repairing the mattress. There are terms and conditions that must be followed by customers if they want to enjoy the 10-year limited warranty Voila offers, the important one being, you must be the original purchaser of the mattress.
I rate voila mattress 4.5 out of 5
Materials
One of the primary reason I have chosen to review Voila, along with every other product on this site, is because it utilizes organic, natural,  CertiPUR-US Certified foams or all three. This mattress has both CertiPUR-US certified foams and natural latex. If you are not familiar with CertiPUR-US foams now is a good time to get acquainted as you should seek out a mattress with at least one of these materials.
CertiPUR-US® is a certification program administered by a
not-for-profit organization.
CertiPUR-US certified foams are:
✓ Made without ozone depleters
✓ Made without PBDEs, TDCPP or TCEP ("Tris") flame retardants
✓ Made without mercury, lead, and other heavy metals
✓ Made without formaldehyde
✓ Made without phthalates regulated by the Consumer Product Safety Commission
✓ Low VOC (Volatile Organic Compound) emissions for indoor air quality (less than 0.5 parts per million)
It gives yet more peace of mind knowing that not only are you getting a superior product but you are getting a healthy mattress that you can feel good about having in your home or having your kids play on.
Voila mattress is a hybrid mattress that was made in three different firmness levels: Firm, medium, and plush, but they also contain the same type of materials but in a different composition. The comfort layer is made of a top layer of 3 PCF gel memory foam, a second layer of 4 PCF gel memory foam (for medium and firm) or 2.5 OCG poly-foam (for plush), a third layer of latex (only for medium and firm) and finally, a rectangular poly-foam layer for edge support that covers all the four sides wall edges of the comfort layer.
The support layer is made up of a top layer of poly-foam (for medium and firm), a second layer containing 768 pocketed coils with a thin fiber insulator pads placed above and beneath the coil layer, and a bottom layer of HD poly-foam (one layer for plush and two for medium and firm type).
From all indications, Voila went to great lengths to provide comfort by using different materials that each has a significant importance when it comes to providing comfort. The memory foam is known for its viscoelastic property as it allows sleepers to sleep in the bed rather than sleep on it. They are considered to be good for sleepers with joint and other problems, because they cradle you and absorb movement. They reduce the bouncing in a mattress and ultimately isolate motion on a mattress. That is one reason I commend the Voila team, using memory foam together with latex to reduce the motion to a minimum is good thinking as not everybody enjoys being disturbed while sleeping. It also returns to it's original shape when pressure is released thanks to the viscoelastic property. I am sure some people will be thinking that a memory foam mattress won't last long if it keeps sinking in every time pressure is added to it, but due to its viscoelastic property, it returns back to its original shape. Memory foam is an ideal type of foam to use in a mattress but it is chemical in nature, as a result, it is not eco-friendly, and it is bound to off-gas especially when it is used largely in making a mattress. It traps heat which will disturb sleepers, especially during a hot night.
Polyfoam is similar to memory foams in terms of chemical composition, but it lacks the viscoelastic property and this makes it firmer and has a quicker bounce-back when pressure is released from the foam. It is more resilient and it helps to support the heavier part of the body like the shoulder and the hip. It can be used for both comfort and support, that is one of the reasons you will find poly-foam used in both the comfort and the support layer of a mattress. There are three types of polyfoam and each has a different firmness level; the conventional poly-foam, the high density (HD) poly-foam and the high resilience (HR) poly-foam. Polyfoam just like the memory foam is made up of polyurethane and some other chemicals, although the chemicals are not toxic, they are not eco-friendly.
Latex is another major material used in the hybrid Voila mattress, latex is made from sap derived from a rubber tree; the sap is collected and treated into latex. Latex foam is elastic just like the memory foam but it is organic/natural which makes it eco-friendly, and also a bit firmer than memory foam. It is soft at first touch, but firms up as the sleeper's body goes deeper, therefore it doesn't trap heat as memory foam does because it has a good air circulation. It is the ideal type of foam for sleepers with musculoskeletal ailments and it is durable.
These major materials all have different characteristics, but they were used together to make a mattress that is not only durable but also provides great comfort and support to sleepers along with other materials like the pocketed coils, which is popularly known to provide custom support and that explains why it is placed in the support layer. Thin fiber insulator was also used, which helps in regulating the temperature of the mattress.As an insulator, it helps to regulate the temperature of the mattress in response to change in the room temperature. Voila created a carefully crafted mattress that is able to isolate motion, provide pressure relief and support and still offer bounce. They come up a little short on the warranty compared to many other online mattress companies and could also use a little help with their edge support.
I rate Voila 4.68 out of 5 for their Material construction
Popular Review
Sarah Cummings review on Voila mattress
"Voila's "best of both worlds" hybrid approach provides the bounce and support of coils with the pressure relief of memory materials and foam.
It is a uniquely engineered bed with excellent cooling, edges, and motion isolation.
While their Medium option works for most individuals, they have Plush and Firm options to cover every sleeper. During the 100-night trial, your bed may be exchanged for another model so you can find the perfect fit.
With its combination of high-end materials and innovative structure, we believe this bed to be a great value for the price"
Nestmaven.com a popular mattress review blog wrote on their website
"The Voila mattress is ideal for most average to lightweight sleepers. The three firmness options let you enjoy this mattress no matter your sleeping position or firmness preference. Unfortunately, the Voila is not a thick mattress so heavier individuals won't receive the full support they need from this product. This hybrid mattress provides plenty of bounce and cool nights thanks to its innerspring design as well as an ample amount of comfort and pressure relief from its foam properties. This is a more expensive mattress so you will pay more than similar products, but its durability and high-quality materials make it well worth your consideration"
Overall Value and Recommendation
Voila mattresses is a newer company to the online mattress industry and as a result there is no long-term assessment of its performance, although many of the most popular brands online are newer as well. The mandatory 30-night trial included in the 100-night trial period might be confusing for some customers, but it is set in place so that the customer gives themselves and the bed a chance to "create a relationship" which can take 30-45 days before you really know whether or not the bed is a good fit. The price range for the Voila mattress is comparable to other hybrids that contain memory foam, latex foam and pocketed coil.
Voila is a true hybrid, it incorporates convoluted layer placement of different types of material to balance between comfort and support in a unique way. With it's 3 different firmness options it will be able to accommodate all sleeping positions and offer a cool and supportive sleep.
*Note prices shown below are manufacturer prices and do not have our discount applied
My rating for Overall Value and Recommendation of the Voila mattress ranks at 4.62 out of 5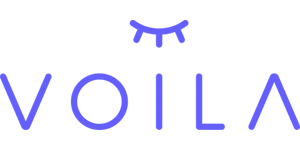 Price Table
Twin:
$699
Twin XL:
$799
Full:
$999
Queen:
$1199
King:
$1499
Cal King:
$1499
Voila Guarantee

Free Shipping (Lower 48 States)
100 Night Trial Period
10 Year Warranty

Overall Rating: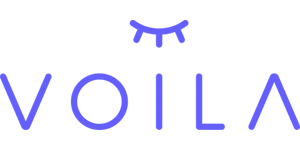 Comfort and Feel

Motion Reduction

Off Gassing

Temperature

Edge Support

Materials

Trials and Warranty

Average
You May Also Like