Please note, Organic Sleep Reviews is proudly supported by our readers. The product links you'll find on Organic Sleep Reviews are referrals and if you purchase an item we do make a small compensation at no cost to you. Please see our disclosure page for full details.
Winkbeds Review
Importance of sleep is underrated and people find it hard to believe lack of good sleep can actually be the cause of accidents. Yes! Accidents do occur because the driver is busy sleep driving or dozing while on the road. This type of scenario can be avoided by a good sleep. Accidents are not restricted to the road alone, accidents can also occur at places of work like the construction industry or a factory where dangerous machines are used. When a worker is tired as a result of sleep deprivation, they can end up injuring themselves or other colleagues. Therefore the importance of sleep cannot be overemphasized.
Good sleep can be achieved by sleeping on a comfy and good mattress. Imagine sleeping on a hard surface or a very stiff mattress, I doubt you will be able to sleep comfortably. You will end up waking up feeling sleepy and tired despite lying down. You require a good and comfy mattress to enjoy a sound sleep. Technology has come a long way to make our night rest comfortable by providing us with different types of mattresses like the hybrid mattress, waterbed, air bed, latex mattresses, memory foam mattresses just to name a few. 
A hybrid mattress is a type of mattress that is made using different components to produce a similar but improved result of the initial creation. WinkBeds offers 4 different firmness levels to accommodate all sleepers:
Soft: Designed specifically for side sleepers and those wanting to feel like they are sleeping on a cloud. This comfort level features a plush euro-pillow top, extra pressure relieving gel foam, and a responsive 5-zone coil system that contours to your body's shape while aligning the spine. This falls at about a 4.5/10 on the firmness scale with 10 being the firmest. 
Luxury Firm: This option is their most popular. Designed to exceed the performance of the finest luxury hotel mattresses, this is Winkbeds' most universally comfortable and popular model, offering the perfect balance of contouring comfort and pushback support with a medium feel euro-pillow top and 7-zone support coil. It comes in at about a 6.5/10 on the firmness scale.This option will be good for combo sleepers. 
Firm:  Designed for sleepers who want to sleep "on top of their bed" rather than "in their bed," this model features our most supportive euro-pillow top along with a 7-zone support coil, making this the ideal choice for people who want a firm — but never hard — mattress coming in at 7.5/10 for firmness. This is going to be most ideal for stomach sleepers. 
Plus: The WinkBed Plus is the first luxury mattress specifically designed for heavier weight ranges. It features high density "impression-proof" foams, a 7-zone latex support layer for responsiveness and cooling, and a patented 3-zone TexasQUAD support coil for maximum back support and long-term durability. The Plus option is an 8/10 on the firmness scale.
In this review we will be taking a look at their most popular option, the Luxury Firm.
Comfort and Feel
The Winkbeds Luxury Firm option is put together using these layers:
Medium-firm euro-pillow top

A two layered euro-pillow top ensures your back, hips and shoulders get exactly the right level of cushioning and support, easing stress and muscle tension.

Breathable Micro Air-Springs™

Enable maximum airflow through the mattress ensuring the perfect sleep temperature all night long.

Targeted 7-zone individually wrapped coil system

An unprecedented 7 support zones provide targeted back support that is firm enough to push back in areas with greater pressure while plying in areas with lighter pressure.

I found the Luxury Firm option to be the best fit for me as I am predominantly a side sleeper. It offers a softer feel on the top of the mattress if you're a sleeper who likes a slight "hug" from the mattress but don't sink in too far. There is a comfortable support provided to the hips and shoulders which is crucial to side sleeping. The targeted coil system gives a push back in the hip and shoulder areas to provide a balance with the slight sink you get from the euro-pillow top. The pillow top and targeted coils work in tandem to provide optimal support and pressure relief and are the most important features of the bed.  
For Comfort and Feel of the Winbeds Luxury Firm I rate it at a 4.65 out of 5
Motion Transfer
 Winkbeds was able to isolate movements to a minimal level with their targeted, individual pocketed coils. The coils are able to isolate movement as not to cause a great disturbance throughout the mattress. Typically, you will find that a memory foam mattress is going to be best at isolating movements, and hybrids tend to fall a little short in the motion isolation department as they have more bounce because of the coils. The Winkbeds performs pretty well for a hybrid and was able to keep the motion felt to a minimum. If you are sleeping alone then motion isolation isn't going to be as much of a concern. If you are a couple seeking less motion transfer than this may rank just a little lower for. Overall performance will also vary based on individual characteristics like weight and body type, how soundly you sleep etc. I sleep alone so motion isolation isn't as much of an important factor to me as it may be to others. 
I felt this bed earned a 4.55 out of 5 for Motion Reduction
Temperature
Winkbeds mattress is covered with TENCEL, a botanically based fiber derived from the Eucalyptus plant. It has natural cooling and moisture wicking properties, which makes it a good fabric for sleeping cool. With this cover, you have nothing to worry about during hot weather as the cover helps to cool the bed and helps you to sleep cool.
When ordering your Winkbeds mattress you can also purchase the coolControl proprietary base that works to adjust the temperature of each side of the mattress throughout the night. The coolControl uses the same technology as the ones used to heat and cool car seats, it has the ability to lower the temperature of the mattress by 10 degrees and also increase it by 30 degrees. It is optional and cost $2,200, seems expensive but it will be worth it if you are the type that is sensitive to temperature change
Winkbeds earns a 4.65 out of 5 for their Temperature regulation
Edge Support
Sharing a bed with someone that likes to take up a lot of space may leave you having to sleep at the edge of the mattress. Sometimes when you find yourself in this type of situation and the mattress you are using has no edge support, you may end up finding yourself on the floor the next morning. Edge support provides support for sleepers even at the edge of the mattress. Winkbeds has made effort to provide that support.
Hybrid mattresses usually have more support than strictly foam mattresses. The Winkbeds hybrid mattress was made in an effort to provide edge support to sleepers, it was designed to allow sleepers to get close to the side of the mattress without the feeling like they are going to fall out of the bed. They use what they call EXTRA-EDGE™ ANTI-SAG SUPPORT which provides 15% more sleepable surface area — with no sagging at the outer edge of your bed — no matter your or your partner's sleep positions There is support from the center of the bed to the edge, and some customers even reviewed they enjoyed the mattress a little more while they were sleeping on the edge because it gave more support.
For their unique and effective Edge Support I give the Winkbeds a 4.75 out of 5
Off Gassing
Almost all mattresses off-gas when they are bought new, the chemical gas are not entirely harmful. One of the reasons why ventilation is highly recommended in the house is off-gassing, most new products release a smell. Some mattresses have a smell that can last a little bit longer but most mattresses do not off-gas for long. Winkbeds is an example, although some customers complained of the off-gassing, a majority agreed the smell wore off after a day.
I recommend adequate ventilation around the house if you are the type that cannot tolerate the faintest smell a new mattress, and also you can use a mattress protector.
For Off-Gassing I give Winkbeds 4.7 out of 5
Delivery And Set Up
Due to the size of the mattress, the mattress does not come in a box, it is not compressed. Mattresses are available for customers living in the contiguous U.S, but unfortunately for customers living in Alaska, Hawaii, or other international destinations (including addresses in Canada), delivery is not available.
Standard delivery is FREE OF CHARGE, which means the mattress will be delivered to your home. White glove delivery is available for services like in-home mattress assembly and old mattress removal which is optional to customers. However, these services are not free of charge, the total charges for these two services are $99- in house assembly and $149- in-house assembly and old mattress removal. All old mattresses removed are usually donated to charities or recycled.
Delivery is done within seven to fourteen working days after ordering.
When setting up your new mattress it will need a foundation. One that provides a flat, even surface that will support the weight of the mattress as well as those sleeping on it. It also will need to be the right height for you as well as be aesthetically appealing. The Winkbeds mattress will work great on a box spring with or without a frame, an adjustable base, a platform bed or slatted bed.

Trial and Warranty
Ordering products online come with some risk as the product may not seem to be as we hoped or read online. To avoid cases of customer dissatisfaction, most companies provide trials for customers, a period during which if a customer is not satisfied with the product, he/she can return the product and also get a refund. Winkbeds is also not left out; they offer customers a 101-night trial for all mattresses. However, customers must use the mattress for at least 30 days before the can request for a full refund from the company. Customers can request a full refund after the mandatory 30 days or they can request for another bed with a different firmness level.
Those that desire to exchange the mattress to another with a different firmness level will be charged $49.99; this charge will cover removal of original mattress and costs of recycling or donating to charity. For the customers that just want to return the mattress without exchanging for another one, Winkbeds will be responsible for removal and pick up of the mattress and they will also cover the restocking and processing costs. However, customers will not be refunded for white glove delivery service or old mattress removal. Refunds are sent to customers within five working days after their mattress has been recycled or donated.
Winkbeds provides a LIFETIME Warranty and LIFETIME 50% Off Comfort Replacement Option on all mattresses. The warranty period starts from the day the mattress is delivered to your doorstep. Winkbeds will repair or replace mattresses at their own will. Your bed might get defected during the time frame and they won't repair or replace it for you. For more information on their warranty terms and condition, you will have to email them directly. The warranty coverage is exclusively for the original purchaser of the mattress. For full warranty information you can Click Here and read their FAQ's. 
For Trial and Warranty Winkbeds earns a 4.8 out of 5
Materials
One of the primary reason I have chosen to review Winkbeds, along with every other product on this site, is because it utilizes organic, natural,  CertiPUR-US Certified foams or all three. This mattress has CertiPUR-US certified foams in it's construction. If you are not familiar with CertiPUR-US foams now is a good time to get acquainted as you should seek out a mattress with at least one of these materials.
CertiPUR-US® is a certification program administered by a
not-for-profit organization.
CertiPUR-US certified foams are:
✓ Made without ozone depleters
✓ Made without PBDEs, TDCPP or TCEP ("Tris") flame retardants
✓ Made without mercury, lead, and other heavy metals
✓ Made without formaldehyde
✓ Made without phthalates regulated by the Consumer Product Safety Commission
✓ Low VOC (Volatile Organic Compound) emissions for indoor air quality (less than 0.5 parts per million)
The WinkBed features the following specifications:
6-Layer Hybrid spring/foam construction
Cover made from Tencel and strech-nit fabric
1″ Gel infused Hypersoft foam 1.5lb density 17 ILD
1″ Premium Gel foam 1.5lb density 17 ILD
Foam encased 2.4″ innerspring micro air-spring coil (1353/queen)
High density foam LumbarLayer
Foam encased individually wrapped pocket coils (858/queen)
2″ Support foam 1.5lb density 28 ILD
Winkbeds has put together unique and quality materials to create a one-of-a kind bed. They are also the only company that offers an optional upgrade to their coolComfort which can cool or heat your mattress. 
For Materials used I give Winkbeds a 4.65 out 5
Popular Reviews
John Auer wrote in his review
"Overall I really liked the mattress and is one of the better mattresses I have reviewed.  It was very comfortable and offered some great support.  If you are in the market for a high-end innerspring mattress, this one can keep up with much more expensive models you'll find in the standard mattress stores.  If you're up for trying a new mattress company, WinkBeds is one to look at for sure"
Other reviews by popular reviewers include:
"I simply love this mattress. It really is the best of both worlds" -SLEEPOPOLIS
"The WinkBed is the most well-made mattress I've reviewed so far" – GIRL ON THE MATTRESS.
 "The WinkBed merges the best features of a spring and foam mattress. It's awesome" – SLEEP SHERPA
Overall Value And Recommendation
Winkbeds offers a solid hybrid option with their coolControl optional upgrade that is unique to them. They offer 4 different firmness levels, and one for heavier weight sleepers which is another thing that sets them apart from competition. They rank above average for temperature regulation, their proprietary edge support, FREE shipping and a very strong trial period and warranty. The motion isolation is about average but that is expected from a hybrid mattress. This mattress can easily accommodate all sleeping styles, couples and lightweight to heavier weight sleepers. The materials used are CertiPUR-US certified and sourced and made in America. Overall, this a well-built mattress at a value cost. Many hybrids in this price range cannot offer what Winkbeds is able to offer making this a mattress strongly worth considering.
*Note prices listed below do NOT have our coupon applied
For the Overall Value and Recommendation I give Winkbeds a cumulative 4.67 out of 5
Price Table
Twin:
$749
Twin XL:
$849
Full:
$999
Queen:
$1299
King:
$1499
Cal King:
$1549
Winkbeds Guarantee

Free Delivery
101 Night Trial Period
LIFETIME Warranty

Overall Rating:
Comfort and Feel

Motion Reduction

Off Gassing

Temperature

Edge Support

Materials

Trials and Warranty

Average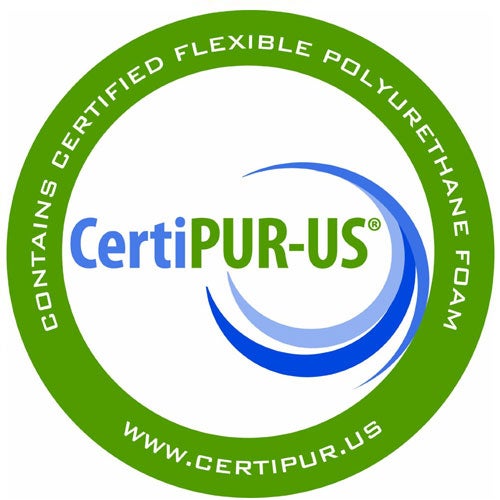 You May Also Like