Please note, Organic Sleep Reviews is proudly supported by our readers. The product links you'll find on Organic Sleep Reviews are referrals and if you purchase an item we do make a small compensation at no cost to you. Please see our disclosure page for full details.
IDLE Sleep 14″ All Foam Mattress Review
This industry outsider brought fresh mattresses to a market crowded with complacency. IDLE Sleep mattresses are sourced and handmade in the USA. They offer 4 different mattress styles: a 12″ Two-Sided Dual Firm, a 14″ Two-Sided Hybrid, a 14″ Two-Sided All-Foam and a 14″ Two-Sided Latex Hybrid. All of their models are double sided and use CertiPUR-US certified foams (or in the case of their latex bed, an all natural Talalay latex with organic cotton cover). These are very substantial beds, especially the Latex Hybrid which weighs in at a staggering 170 lbs in the Queen size. I will be reviewing the IDLE 14″ All Foam. Now, let's dive in and get to know this mattress!
Comfort and Feel
The IDLE all-foam mattress comes in two different styles of firmness: medium soft and luxury firm. The medium is designed to support all sleep positions, but is particularly suitable for side sleepers. It contains a softer contouring layer at the top known as IDLE's Gel Swirl Buoyancy Foam. The luxury firm mattress is suitable for stomach and back sleepers. It is a bit firmer and  ideal for heavy sleepers or anyone with a large body frame. It isn't as hard as a rock, but definitely firmer than most.
It should be noted that  you can only choose one firmness level  for both sides. If you are looking for a dual firmness bed, consider the IDLE Sleep 12″ Dual Firm mattress. My rating is personal preference, as I am partial to slightly softer beds and the luxury firm is just a little too firm for me. But overall, I can't deny that it is still a high quality mattress.
Comfort and Feel Ratings
Medium: 4.78/5
Luxury Firm: 4.6/5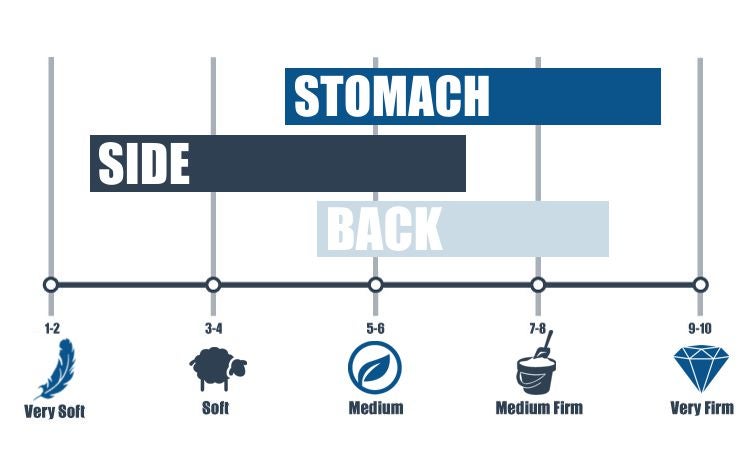 Motion Isolation
Most quality mattresses have motion isolation features because being disturbed by your sleep partner when they get out of bed or change positions can be irritating.. Motion isolation minimizes movement and noise to the bare minimum. The IDLE Sleep All Foam does a great job of isolating movement through it's dense foam core and IDLE Buoyancy foam (which has certain memory foam-style benefits). I was able to get in and out of this bed without disturbing a water bottle resting about 4 inches from me, which is quite impressive.
Motion Reduction Rating: 4.82/5 
Edge Support
Edge support is almost as important as support at the centre of the mattress. The IDLE All Foam is constructed using a high density foam core and two additional layers of foam on top of that that extend all the way to the edges. Sitting on the very edge of the bed with all of your weight is a good indicator of how well the edges will hold up. IWhen I sat right on the edge of this mattress, it didn't smush down like several other brands I've tested. This is also one of the thickest online beds at a whopping 14″, which is a big reason why these edges won't bottom out on you. Impressive!
Edge Support Rating: 4.8/5
Temperature
One unique features of the IDLE mattress is its ability to keep you cool throughout the night. There several features that work in harmony to keep this mattress comfortable and breathable. The buoyancy foam has microscopic air bubbles that regulate air flow through the mattress. The ThermoCool fabric technology (used in the top layer quilt) helps regulate the temperature of the sleeper. The buoyancy layer also prevents sinkage in the mattress. These airflow features help to regulate the mattress' temperature in every season, keeping sleepers cool in the summer and warm in the winter. I tend to sleep hot and kick off blankets throughout the night. With this mattress, I never squirmed or attempted to shed my blankets. I can't recommend it enough.
Temperature Regulation Rating: 4.75/5 
Materials
The materials used to make IDLE All Foam mattresses are beautifully constructed to provide optimum comfort and support to sleepers. All foams used in this mattress are CertiPUR-US certified, meaning the foam has been tested to meet rigorous standards for emissions, content, performance, and durability. The materials are clearly high end, from the Quantum Edge Coil to the CertiPUR-US foams. You can definitely tell that the company did not cut corners.
Thermocool Upper Fabric – Thermocool offers superior comfort with double thermo-regulation that keeps the mattress warm in the winter and cool in the summer. It also harmonizes with the body temperature of the sleeper to provide a comfortable sleep environment throughout the night.
Quilting Foam – IDLE mattresses use a specially designed quilting foam, which provides extra softness and comfort. This layer provides a perfectly smooth surface to sleep on. It is on both sides of the mattress.
Buoyancy Foam – Making up the third layer is 3″ gel swirl buoyancy foam. It is custom-made IDLE foam that has faster bounce back response than memory foam and offers up to four times more pressure relief as well. Memory foam uses viscoelastic chemicals that gives the foam the memory feel and slow response. However, when memory foam wraps around your body, it traps and stores heat.  IDLE foams give you the same type of comfort and pressure relief, but without trapping the heat. IDLE Foams also aren't temperature sensitive and will feel the same in all climates and seasons.
Coil Pocket System – These coils provide excellent support from edge-to-edge. Pocketed coils also provide comfort and give the mattress a quicker bounce back when pressure is released. The luxury firm mattress has 2″ poly-foam instead of the 3″ buoyancy foam in the medium firm mattress. Poly-foam is made from polyurethane and it is firmer than buoyancy foam.
Materials Rating: 4.8/5 
Off Gassing
Off-gassing is common in new mattresses. New products always have some sort of smell and that's usually nothing to worry about. Off-gass is unavoidable, but companies can tame this smell by making their products to order like IDLE. By making their mattresses on demand, they sit in their box/wrapping trapped in off-gas for less time. IDLE mattresses are made in the U.S and shipped in just 3-5 days (depending on your location), so the "new mattress" smell is a very faint, almost unnoticeable. It will dissipate in a day or two.
Off-Gassing Rating: 4.7/5
Delivery and Set Up
IDLE mattresses are compressed, wrapped, and delivered in a box. All mattresses are made to order, which can take 2-3 business days on top of the 3-5 business days of shipping via UPS Ground. All IDLE Mattresses are shipped free of charge. IDLE Sleep does not offer in home set-up or old mattress removal because UPS Ground is their primary delivery service. Once the bed is removed from the plastic it will begin to expand. Most of the expansion takes about 30 seconds, but the mattress won't full expansion for 48-72 hours.

Trial and Warranty Period
The IDLE mattress comes with a 120-night trial period, but customers must use the mattress for a minimum of  30 nights before returning it.  After those 30 nights, customers may ask for a refund. IDLE Sleep first asks that you can find somewhere to donate the mattress to those in need as a measure to decrease waste. If there is nowhere to donate the mattress, they will schedule pick up at their own cost and issue a refund.
IDLE Sleep offers a lifetime warranty on all of their mattresses. Lifetime warranties are becoming more common, but there are still many companies who do not offer it. So, it's always a comforting sign when a company stands behind their product with such a generous warranty. There are of course terms and conditions to abide if you want to get full benefit of the warranty. Click here for full warranty and trial information.
Trial and Warranty Rating: 4.85/5
Popular Review
Chris Younger gave this product 9.4/10:
"IDLE SLEEP offers a variety of benefits within a single product. 14" ALL FOAM mattresses combine many features to provide the perfect sleeping experience. Besides the remarkable features, the price isn't too high either. This unique combination of comfort, stiffness, cooling effects, and durability is well worth your money."
James and Jayne also enjoyed the IDLE mattress, writing:
"Absolutely LOVE our new IDLE mattress. We purchased the All Foam 3 weeks ago and we have never slept so well. Being 2-sided is what made us decide to choose IDLE. My husband is much heavier than me and mattresses just don't last long for us. We so happy that we can flip our mattress again!"
Nathan Z wrote
"We looked everywhere for a 2-sided mattress and every store said, "they don't make them anymore." I was determined since I bought 2 mattresses within 3 years and neither lasted. Glad I found IDLE. We are loving our Hybrid!"
Overall Value and Recommendation
Throughout the process of reviewing of the IDLE All Foam mattress, I was consistently in awe. The mattress was made with the right materials for perfect comfort and support, it offers excellent bounce back response to pressure, the coils provide support all the way to the edge, and the varying firmness levels are all satisfying. There truly is an IDLE mattress made for every type of sleeper.
IDLE All Foam mattresses are even double sided. These days, that's rare and amazing. There is no doubt about this product's durability and the materials  are all safe and eco-friendly. The price is even quite reasonable for a mattress of this caliber. It's practically impossible to say anything negative about this mattress, so I won't even try.
I recommend the IDLE All Foam mattress to any customer who enjoys:
A comfortable and cool night's sleep.
Motion control that will keep you undisturbed by a restless sleep partner.
A thicker foam mattress.
A choice of firmness.
Just the right balance between comfort and support.
Overall Rating: 4.8/5
Price Table
Twin:
$1099
Twin XL:
$1129
Full:
$1299
Queen:
$1499
King:
$1799
Cal King:
$1799
IDLE Sleep Guarantee

Free Shipping (Lower 48 States)
120 Night Trial Period
LIFETIME Warranty

Overall Rating: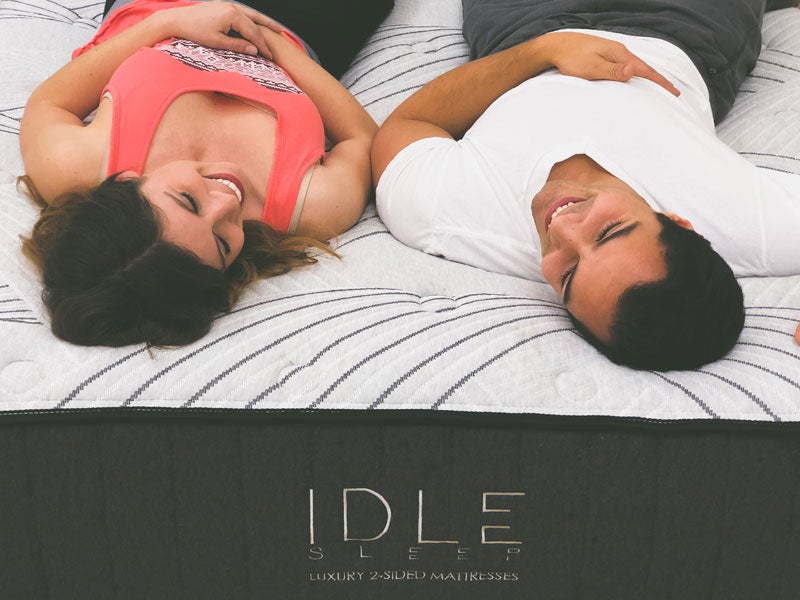 Comfort and Feel

Motion Reduction

Off Gassing

Temperature

Edge Support

Materials

Trials and Warranty

Average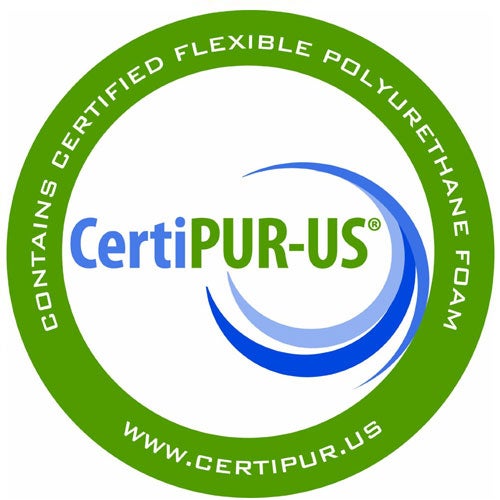 You May Also Like