Please note, Organic Sleep Reviews is proudly supported by our readers. The product links you'll find on Organic Sleep Reviews are referrals and if you purchase an item we do make a small compensation at no cost to you. Please see our disclosure page for full details.
Organic, Non-Organic and CertiPUR-US
Just the way there is organic and inorganic food, there is also organic and inorganic mattress. Organic mattresses are mattresses that are made from natural products. The whole materials used in the construction of the mattress are made from organic products, and there is zero use of chemically produced product. On the other hand, inorganic mattresses are made from material that is chemically produced. Although, inorganic mattress are made from chemically produced materials, that doesn't make them harmful to sleepers. Regardless of the type of materials used (whether organic or inorganic), most of the materials used are CertiPUR-US certified for mattresses. CertiPUR-US certified mattresses have been certified not to have any harmful effect on sleepers. CertiPUR-US is a certification program administered by a not-for-profit organization. This certification is given only to mattresses that have been tested and are certified to be safe for human use. Mattresses that are CertiPUR-US certified are not made with ozone depleters, PBDEs, TDCPP or TCEP (Tris) flame retardant, heavy metals, formaldehyde and phthalates. They are mattresses that have low VOC (volatile organic compound) emissions.
As I mentioned earlier, mattresses made from inorganic materials are not harmful. However, some of them may cause allergic reactions to sleepers, depending on the type of allergy, and also, they are not eco-friendly. This is why organic mattresses are most preferred by environmentalists. As a customer trying to differentiate between organic and inorganic mattress, this article will help you identify and differentiate organic mattresses from inorganic ones. This is helpful because some companies tries to sell their mattresses as 100% organic, whereas more than 80% of the materials they used are chemically produced. As a result, some customers will be deceived into buying the mattress thinking it is an organic mattress. This article is not aiming to blacklist inorganic mattresses, because as mentioned earlier, even though they are made from inorganic materials, they pose no threat to human health. This article is solely trying to help customers differentiate organic mattress from inorganic mattress; your choice of going for any of the two types of mattress should be based on personal preference. Having clarified that, let talk about these types of mattresses.
Organic/Natural Mattresses
Organic/Natural mattresses, as mentioned earlier, are made from natural/organic materials. What organic/natural materials means in this regard is that, the materials used are sourced from organic sources (which can either be from plant or animal). They are not all created equal though. Consumer Reports says look for either the Global Organic Textile Standard or Global Organic Latex Standard. Also, a Greenguard label tells you the mattress has been tested for harmful substances and meets high standards for your health. Some of the major organic materials used in the construction of an organic mattress include:
Latex: Generally, latex is mainly used in the production of organic mattresses. Latex is derived from the sap of a rubber tree. Natural latex should contain at least 95% natural rubber. Some companies make use of a small amount of natural rubber with a lot of additives and claim their mattress is 100% organic or natural.  There are two types of latex used in the construction of organic mattresses – Talalay latex and Dunlop latex. There is not much difference between these two types of latex. Latex derived from the sap of a rubber tree can either be produced to be Talalay latex or Dunlop latex. The difference in their manufacturing process makes Talalay to be airy and soft while Dunlop is firm and dense. That is the only difference between the two types of latex. They are both naturally acquired  materials.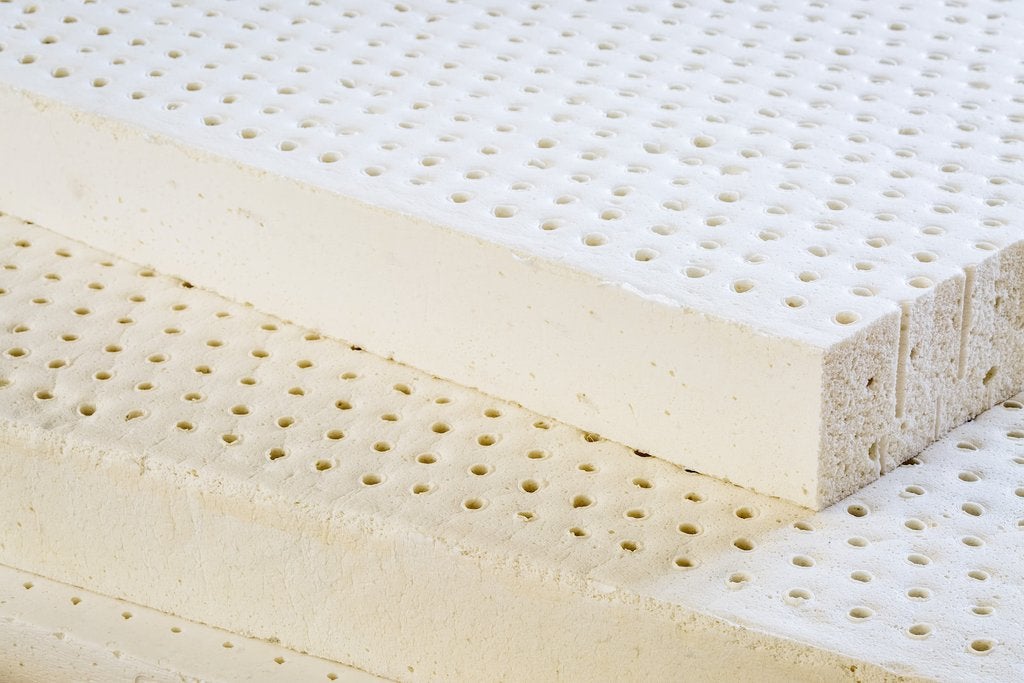 Cotton: This is a material that is mostly used as a cover of the mattress, but it can also be used as a mattress or pillow fill (loose cotton fiber is used in this case). Cotton is harvested and processed from the cotton plant. Many materials made from cotton are known to be comfortable, fluffy and smooth. That can be said for mattresses when cotton is used as a cover. Organic cotton is a hypo-allergic material. This means, no matter the type of allergy you have (except if in a situation you actually have an allergy to cotton), sleeping on a mattress made with cotton cover or cotton fill, your allergies will not react.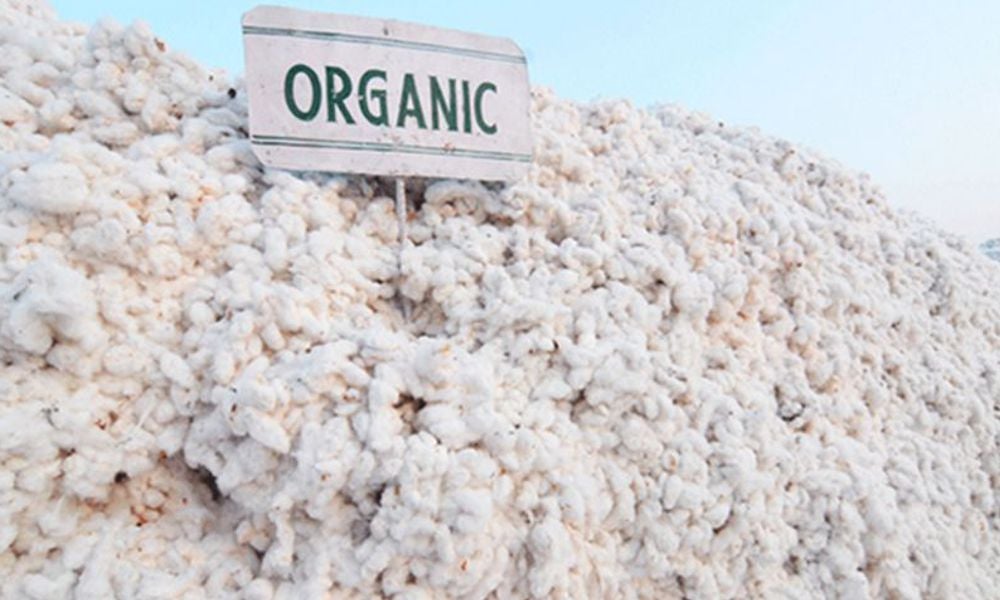 Wool: This is a material that can be used as a cover, as a layer or as mattress filling. Wool can be acquired either from animal or plant. Joma wool is an example of wool from a plant while eco wool is an example of wool from animals such as sheep. These two examples of wool are both from New Zealand. They are both known internationally to be 100% organic and they are used as covers. Wool, similar to cotton, is also hypo-allergic, and it is also known to resist bacteria, mold, mildew and dust mites, which justifies its durability. This fabric is also known to have good insulation ability. As an insulator, it helps to regulate the sleeping temperature in correspondence to the season; when the weather is dry, the wool absorbs the moisture and keeps a layer of dry, insulating air next to the skin. On the other hand, when it is warm, that same absorption capacity takes up perspiration, allowing the body's natural cooling system to work better.
These are the three major organic materials that are used in the construction of an organic mattress. If you are checking the review of a mattress and you see these three organic materials used, then you can rely on the mattress being 100% organic and eco-friendly. However, it never hurts to ask for or look for a tag that has the USDA certified organic label as any organic material, food etc has to pass a USDA inspection to ensure that it is in fact organic.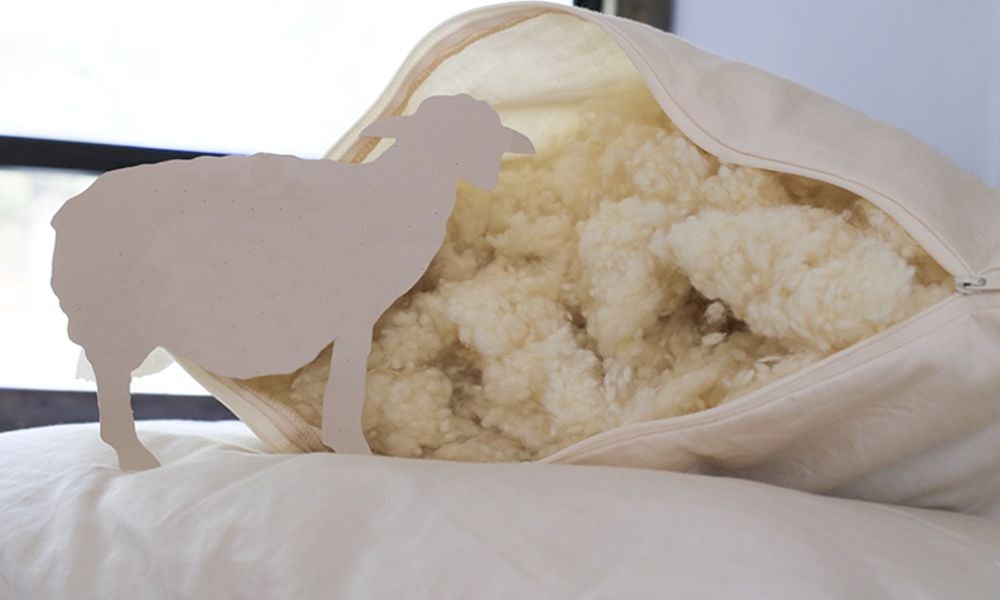 CertiPUR-US
Who is CertiPUR-US?
In 2008, responsible foam producers in the U.S. were concerned about substandard foams being imported into this country. It was suspected that many of these foams were made with chemicals that were banned in the United States and which were identified on some chemical watch groups' lists as possibly causing cancer, genetic defects, or damage to the unborn child. There was no way for consumers to know what was inside foam used in bedding and upholstered furniture. The CertiPUR-US® program was developed to provide the comfort and confidence of knowing the flexible polyurethane foam meets standards for content, emissions and durability and are analyzed by independent, accredited laboratories. Today, foam producers from all countries may participate in the program, as long as they meet the rigorous certification guidelines of CertiPUR-US. The certification process was developed by the foam industry in close collaboration with leading environmentalists, chemists, accredited laboratory research scientists, and bedding and furniture industry leaders. CertiPUR-US emissions and analysis methods are compatible with other standards such as Eco-label (EU), LGA (Germany), OkoTex 100 (Class IV Mattress) EUI, Blue Angel (Netherlands), IKEA, AQS Greenlabel and BIFMA criteria.
CertiPUR-US certified foams are defined as:
The foam in the bedding or upholstered furniture has been tested to meet CertiPUR-US rigorous standards for emissions, content, performance, and durability. Specifically, the foam is:
Made without ozone depleters
Made without PBDEs, TDCPP or TCEP ("Tris") flame retardants
Made without mercury, lead and heavy metals
Made without formaldehyde
Made without phthalates regulated by the Consumer Product Safety Commission
Low VOC (Volatile Organic Compound) emissions for indoor air quality (less than 0.5 parts per million)
As you can see, these foams are thoroughly tested and ensured to meet the standards of CertiPUR-US which is why they are second only to organic and natural products. Make sure to look for the CertiPUR-US seal (shown below) or you can click here CertiPUR-US Certified Companies for a complete list of participating manufacturers. Also, it should be noted that if you do not see a company listed, don't panic, they may still be a participant. Some companies do not manufacture their own beds and will often times contract through a factory that is listed on the CertiPUR-US list. If you do not see a specific name on the list you can always contact the manufacturer and ask if they are certified and who makes their beds. All of the mattresses we review are either organic/natural or CertiPUR-US certified. You can see a list of all the reviews at the link below with a seal identifying Organic or CertiPUR-US certified.
Non-Organic and Non-CertiPUR-US
Foam is a man-made chemical that is dissolved from a foam into a solvent. It's essentially a polymer that's trapped little air bubbles inside so the air bubbles then act as a cushion. You're using a volatile substance to push this material out, get the air bubbles trapped into it, and then once it's formed you're going to let those volatile solvents off-gas. Most of the off-gassing happens before the mattress reaches your bedroom. The rest should be complete in about a month. That's what most of us know as the unpleasant new mattress smell. It isn't dangerous but some people can have a mild reaction. The fire barrier on a mattress is also a critical part of the makeup of the bed. Since 2007 mattresses have been required to be flame resistant. There is going to be a government regulation that says a mattress has to meet certain standards so if you drop a cigarette or some other potential igniter on a mattress, it's not going to light up. You want to make sure you're buying something that has an inherent fire barrier, what that means is there are no chemical treatments. Some mattresses will use this chemically treated fire barrier as a cost saving measure. You likely will not have any effect from it unless you are licking it everyday, but it is still something to be aware of. The healthier alternative to this is to make sure that your mattress has a natural fire barrier like wool instead of a chemically treated one.
Summary:
The best choice for a mattress is going to be the organic/natural route, albeit more expensive. If you find the price tag on a natural bed to be a little high or it just doesn't meet your needs for comfort, be sure to do some research and purchase a bed that is CertiPUR-US certified. That ensures your bed is not made with volatile or toxic chemicals. Many brands these days are certified through CertiPUR-US so you are likely to find a bed that you will love with the peace of mind that it is safe for you or your family.