Please note, Organic Sleep Reviews is proudly supported by our readers. The product links you'll find on Organic Sleep Reviews are referrals and if you purchase an item we do make a small compensation at no cost to you. Please see our disclosure page for full details.
The Avocado Mattress Review
The Avocado Mattress, sometimes referred to as the Avocado Green, gets its name from the organic, bio-degradable, eco-friendly nature of its construction. The Avocado boasts of using all natural materials which are sustainably sourced and certified to numerous industry standards.
The Avocado is as green as its name, and presents a very attractive environmentally friendly option for those seeking a new luxury mattress. In addition to being eco-friendly, the bed also utilizes several advanced materials expected of a modern, luxury hybrid mattress. Use of latex instead of memory-foam gives the bed its own unique feel, while also avoiding many of the issues which are standard with memory-foam beds.
Meanwhile, the coil system is designed to be stronger in the middle, where most of your weight will be distributed, and is targeted in three different areas to provide support where you need it most.
Like most luxury beds on the market, the Avocado comes with trial options and a generous warranty. This natural, organic mattress rolls up with a handy tool-kit of features for new mattress buyers, and its eco-friendly nature would seem to set it apart from the crowd. But how well does it perform?
To find out, read ahead, and take advantage of this in-depth review which will break down everything you need to know about the Avocado Mattress.
Comfort and Feel
The standard Avocado Mattress, without add-ons, falls at around 7 out of 10 on the firmness scale. This makes it a medium-firm option, probably more suited to front and back sleepers.
However, by utilizing the optional pillow-top which adds a further two-inches of quilting to the bed, you can bring that firmness rating down to 6 out of 10. A plush mattress protector may reduce the firmness rating even further. This option is more suited for side-sleepers.
The standard mattress has you sleeping on top of it, without excessive sinking. The pillow-top option does allow for some cradling and snugness, while still being backed up by the coil system underneath.
As always, the comfort level you experience from the bed will depend somewhat on your individual tastes, size and shape. However, the coil system is 'weighted' towards certain areas – namely, the areas of the bed which receive the most weight. This kind of specificity from the coils also contributes to a soft feel, as you never feel halted or obstructed by the coil-layer.
The pillow-top itself is exceedingly soft and lush to the touch, so much so that you may not want to use a mattress protector. Some customers have voiced trouble with the hand-stitched buttons, but this is generally a subjective matter.
Overall, the Avocado presents a good choice of two different firmness options, each of which are sufficiently comfortable in their own way. Be sure to specify which softness option you want at checkout.
We give the Avocado 4.7 out of 5 for Comfort and Feel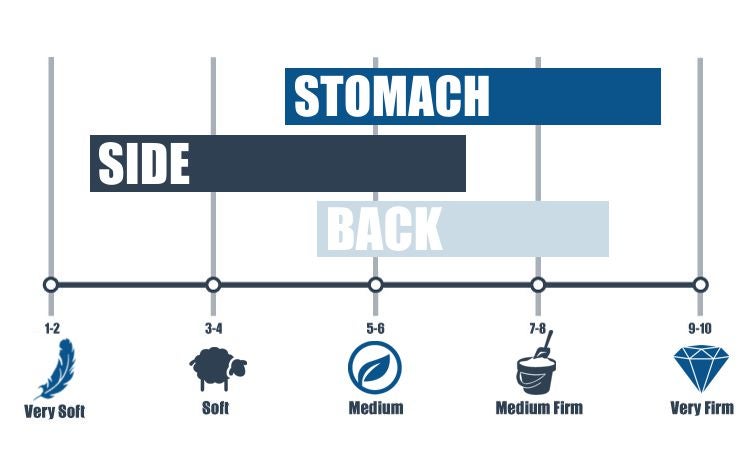 Motion Reduction
While memory-foam mattresses are the best at isolating motion, hybrids tend to sacrifice this feature ever so slightly, in favor of increased bounce and responsiveness.
The Avocado is unique in that it uses latex as opposed to foam, and it comes with distinct properties of its own. The latex is generally more springy to the touch than traditional memory-foam, while still being malleable enough to sink and move.
The Avocado handles motion disturbance competently if not amazingly. Any mattress with a coil layer is bound to have a little more bounce and spring than one without, so you should know what you're getting when you opt for a hybrid mattress.
The plus side here is that the latex is aided in isolating motion by the individually pocketed coils, which are constructed to react individually to specific areas of the mattress. By using its materials in a clever way, the Avocado provides more motion reduction performance than typical hybrid mattresses.
Ultimately, if absolute motion reduction is your thing, you may be better off looking at all-foam mattresses. Otherwise, the Avocado does just fine, and should be suitable for couples or individuals alike.
We give the Avocado 4.7 out of 5 for Motion Reduction
Delivery and Set-Up
The Avocado comes rolled and boxed and delivered to your door for free. For an extra fee the company will bring the mattress to your desired room and unpack it and set it up for you. They'll clear up all the packaging and even remove your old mattress set-up for you.
If you don't opt for their White Glove delivery service, setting it up yourself is easy enough. Just take the box into your chosen room before opening since the mattress will expand quickly when you unwrap it. If using scissors, be careful not to damage the mattress materials as this would likely void your trial and warranty.
After unrolling, the bed should 'inflate' and take its shape within a matter of hours. It's best to leave it a full 24 hours before using it, just to make sure it has fully formed. The Avocado also comes with heavy-duty handles on both sides, making maneuvering it a little bit easier.
When setting up your new mattress it will need a foundation. One that provides a flat, even surface that will support the weight of the mattress as well as those sleeping on it. It also will need to be the right height for you as well as be aesthetically appealing. The Avocado mattress will work great on a box spring with or without a frame, an adjustable base, a platform bed or slatted bed.
It's worth noting that if you choose the king-size bed with a pillow top included, the bed cannot be rolled up, and must be hand delivered to your home in its fully expanded shape. This will cost you an extra $99 in delivery fees.
Besides this, the delivery and set-up of the Avocado is a breeze, and should be easy enough for anybody.
Off-Gassing
Any time you bring a newly manufactured product into your home, you are introducing a new set of materials, and therefore, smells into your environment. A 'new bed smell' is as normal as a new book smell, and generally only lasts a few hours after unwrapping. However, some people will happily return a bed if its scents are deemed too strong.
Organic mattresses tend to be most associated with off-gassing, but the Avocado doesn't perform any worse than most synthetic models. You'll notice a smell upon opening it, but that's also the case when you open a new pair of shoes.
To make sure the materials get a chance to air out, leave the mattress standing on its edge, freely, and in a well ventilated room. After 24-36 hours, any smells should be gone. A mattress protector and sheets will completely remove you from the scent, and all you'll smell is your own linen.
The Avocado's use of 100% Pure New Zealand Joma® Wool gives it a breezy, clean smell, and avoids the synthetic scents of many mattresses.
We give the Avocado 4.75 out of 5 for Off-Gassing

Temperature
The temperature of the Avocado is kept to a minimum when sleeping, thanks to its extremely breathable, wicking cover materials, and the air-circulation afforded by the coil-system. The cover is stretch-knit, made from organic, breathable materials, and the wool stitched into its top can absorb and dissipate moisture and heat. Meanwhile, the heat which does make it down to the coils will immediately have room to circulate and cool naturally.
The passage of the heat from the top to the bottom is aided by the cool, breathable nature of the Dunlop latex in the middle. Avocado markets their latex as being cooler than memory-foam, and it's true that latex beds do seem impervious to heat build-up.
We give the Avocado 4.8 out of 5 for Temperature
Edge-Support
A mattress which holds up at the edges is going to be very durable and long lasting. Breaking down of the edges over time will deteriorate the mattress fast, so you want to be sure you're getting a sturdy bed with good edge-support.
Luckily, the hybrid technology used by the Avocado takes care of this problem. The coil-system gives the kind of edge-support associated with inner-spring mattresses, while the responsive latex layer on top adds its own durability to the edges.
If you choose to opt for the optional pillow-top, you will also receive another small boost to edge-support, in the form of a further 2-inches of latex. All in all, 5-inches of latex coupled with the coil-system adds plenty of security around the edges, giving you the entire bed for use, rather than just the center.
A strong showing from the Avocado in terms of edge-support gives it a good score here.
We give the Avocado 4.75 out of 5 for Edge Support
Materials
One of the primary reason I have chosen to review Avocado, along with every other product on this site, is because it utilizes organic, natural,  CertiPUR-US Certified foams or all three. This mattress has both natural latex and wool as well as organic cotton. If you are not familiar with CertiPUR-US foams now is a good time to get acquainted as you should seek out a mattress with at least one of these materials.
CertiPUR-US® is a certification program administered by a
not-for-profit organization.
CertiPUR-US certified foams are:
✓ Made without ozone depleters
✓ Made without PBDEs, TDCPP or TCEP ("Tris") flame retardants
✓ Made without mercury, lead, and other heavy metals
✓ Made without formaldehyde
✓ Made without phthalates regulated by the Consumer Product Safety Commission
✓ Low VOC (Volatile Organic Compound) emissions for indoor air quality (less than 0.5 parts per million)
It gives yet more peace of mind knowing that not only are you getting a superior product but you are getting a healthy mattress that you can feel good about having in your home or having your kids play on.
The Avocado uses Dunlop latex in favour of Talalay latex. The Dunlop latex gives the bed its responsiveness and comfort, and is considered more effective than memory-foam by many. The latex used by the Avocado is naturally anti-microbial, deflects heat better than memory-foam, and lasts longer than Talalay. The standard mattress contains 3-inches of Dunlop latex in total, while the pillow-top option adds another 2-inches.
The New Zealand Joma Wool is a miraculous substance which performs a host of functions in the Avocado. It is renewably sourced, non-allergenic, fire-resistant, breathable, and fresh-smelling. This wool also wicks away moisture and keeps you cool when you're warm and warm when you're cold.
The cover is constructed with a 4-way stretch-knit technique and is made from Certified Organic Cotton. The materials are breathable and allow heat to move and dissipate. All fittings are secured by hand, which cuts down on the chemical adhesives known to block air-circulation. The surface is hand-tufted, and the handles on the side are double-stitched and durable.
The latex may grab the headlines with the Avocado, but its coil system is perhaps the most advanced thing about it. The Quantum Edge® Elite Combi-Zone® coils are built at different sizes and strengths throughout, targeting the areas of the bed which receive the most pressure. The king-size bed uses 1,414 individually wrapped coils, and each of them can react when needed.
Natural Hydrated Silica is used as a fire-retardant treatment on the mattress. This is a safe, non-toxic product which can even be found in toothpaste. This gives the bed an extra bit of safety where fire is concerned.
The Avocado uses unique materials in a unique way. The targeted coil system is rarely seen in hybrids, and it gives the latex layer on top the chance to operate effectively. The latex itself is a rare feature in premium bedding, but is quickly becoming more common as its popularity among consumers rises.
We give the Avocado 4.75 out of 5 for materials
Trials and Warranty
The Avocado can be tried and tested for 100-nights before you need to decide whether to buy. Within this window the manufacturer will pick up the mattress free of charge, and issue you with a full refund.
The Avocado's warranty lasts 25 years, with different stipulations in place depending on which year you make the claim.
The first 10 years have full coverage and are non-prorated. If a defect is found in this time which is the fault of the manufacturer, the company will replace or repair your mattress free of charge.
Years 11-25 are prorated, meaning the fee will depend on how long you've owned the mattress. By the 11th year, a replacement mattress will cost you 50% of what you originally paid for it. Each subsequent year sees a rise in 5% for the price of a replacement. The replacement mattress will always be one of the same model, unless it has been discontinued. In this case you will receive a comparable bed in terms of price.
Trial periods tend to be shorter with organic mattresses, and understandably so. However, the Avocado still comes with enough buyer safety options to make it a safe bet.
We give the Avocado 4.65 out of 5 for Trials and Warranty
Customer Reviews
The Avocado currently holds a score of 4.5 out of 5 on the company's review page. This is from a very healthy sample size of 1,301. Let's see what the customers decided to focus on.
Michael L. a verified buyer, said:
"Recently bought a Queen with plush topper. I found the mattress a bit too firm for me after sleeping on it for a few nights. I got in touch with Jay (Avocado's customer service person) and, without any hesitation; he proposed that he sent me another (softer) topper. I received the topper within a few days. I am now very happy with my mattress; I am a back- and side-side sleeper and this mattress gives me great neck and back support."
Meanwhile, Courtney B. credits the mattress with clearing up her backache:
"We got a king with pillow top. It is firm yet very comfortable with the pillow top. I normally sleep on my side, but sometimes roll over on my back during the night. I have lost my morning backache, which I would get with the old mattress no matter what position I slept. I previously would get head congestion within 5 minutes on my old mattress–that is all gone. I sleep well and breathe clearly. Great product!"
Katie B. makes specific mention of the lack of chemical smells:
"We have been sleeping on a very old mattress for many years; I was so tired of waking up at 3 a.m in back pain. I started doing research on finding the best mattress, but decided I wanted some type of organic green mattress. The fumes alone from memory foam toppers instantly makes my face feel like I had grease on it, I definitely knew I did not want to experience that again. After a long process I noticed I kept going back and taking a closer look at the Avocado Green Mattress. The first night was rough and I expected that, but the second night was a Dream and every night since. I look forward to going to bed each night and no more back pain. This is an excellent mattress and I am so happy I made the decision to purchase an Avocado Green Mattress. I even splurged and purchased the pillows. Amazing!!"
Avocado have a very active response team and react quickly to any issues raised on their review page. All in all, a very positively reviewed mattress with a great online reputation.
Overall Value and Recommendation
The Avocado mattress has a price which reflects its unique construction. At $1,399 for a queen-size, and an additional $400 for the optional pillow-top, this is a premium mattress with a premium price. This may alienate some buyers from the market, however the company also offer financing options.
Ultimately, the price is reflective of its organic materials, which are always going to cost more than synthetic materials.
We recommend this mattress to anyone who:
Wants a natural, eco-friendly, organic mattress.
Needs good edge-support.
Wants to try out latex materials opposed to memory-foam.
Requires the extra support afforded by a hybrid mattress.
Is willing to pay a little extra for an organic, luxury mattress.
We give the Avocado 4.75 out of 5 for Overall Value and Recommendation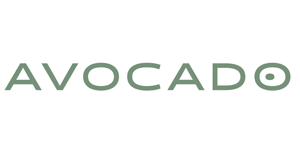 Price Table
Twin:
$959
Twin XL:
$999
Full:
$1199
Queen:
$1399
King:
$1699
Cal King:
$1699
Avocado Guarantee

Free Shipping
100 Night Trial Period
25 Year Warranty

Overall Rating: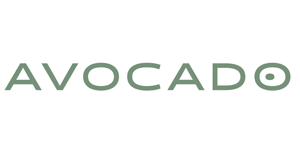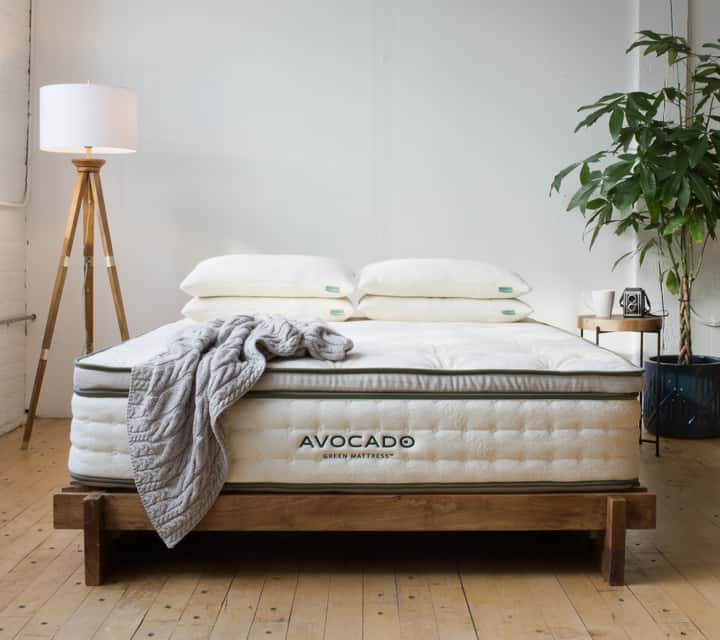 Comfort and Feel

Motion Reduction

Off Gassing

Temperature

Edge Support

Materials

Trials and Warranty

Average
You May Also Like