Please note, Organic Sleep Reviews is proudly supported by our readers. The product links you'll find on Organic Sleep Reviews are referrals and if you purchase an item we do make a small compensation at no cost to you. Please see our disclosure page for full details.
Nest Bedding Hybrid Latex Mattress
'Health is wealth' is a popular saying. However, what we fail to realize is the fact that sleep is very important for the physical and mental well-being of the body. Without proper sleep, the body will collapse which will lead to an illness. Sleeping on a comfortable mattress should not be underrated, a comfortable mattress is one of the prerequisite to a sound sleep.
Nest bedding is a company that has manufactured a good number of mattresses and has a solid, proven track record. The Nest Bedding Latex Hybrid is one of their mattresses and it is an eco-friendly mattress that is made from organic materials.
Comfort and Feel
Everyone enjoys an alternative when it comes to choosing something. Customers can choose between firm and medium option.Depending on your preference and sleeping position, you can choose either the medium or firm option. These firmness options are constructed in a way they can satisfy the needs of all types of sleepers. The firm option is best suited for stomach sleepers while the medium option is an ideal choice for couples that have a different sleeping position, it provides comfort which is not too soft or too firm and also makes you sleep on the mattress rather than in the mattress.
The medium option is best suited for back and side sleepers, although even stomach sleepers can enjoy sleeping on the medium option. The medium comfort level is the most popular among customers, it provides a luxurious plush feel with a firm support.  The medium firmness works for all sleeping position: side, back and stomach. The fact remains, 93% of sleepers would prefer the medium option.
Another interesting thing about nest bedding latex hybrid is the fact that it can be unzipped and the layers can be changed if customers choose to. If you feel your mattress is too soft or too firm, you can unzip the mattress and change the layer. You can even add memory foam in place of the latex if you choose to. This in addition, to providing great feel to the mattress, extends the life span of the mattress.
I rate Nest Bedding Latex Hybrid  4.7 out of 5 for Comfort and Feel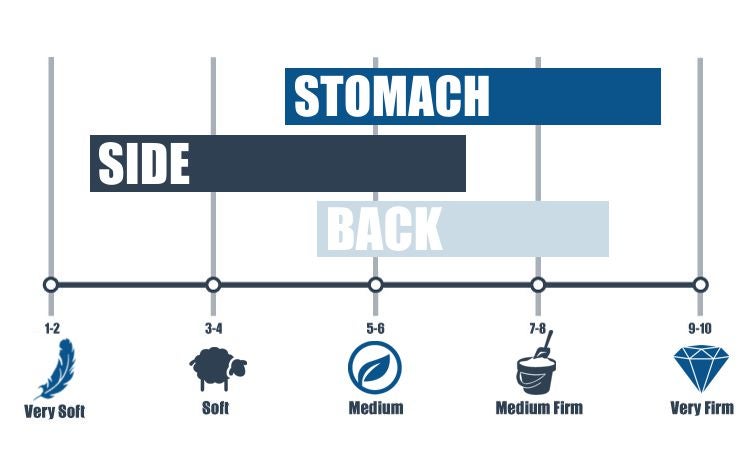 Edge Support
For sleepers that often roll around the mattress, edge support is important as they might end up rolling to the edge of the mattress. If the mattress doesn't have a good edge support, they may end up rolling down from the mattress. Also, if they are sharing the mattress with a sleeping partner that has the habit of taking the whole space on the bed, the areas around the edge becomes important. Edge support is another important feature customers look out for when checking a mattress review.
Nest Bedding Latex Hybrid uses a pocketed coil in the support layer which provides enough support throughout the areas of the mattress. Pocketed coils are known to provide excellent edge support which reflects with this mattress.
I rate Nest Bedding Latex Hybrid at 4.7 out of 5 for Edge Support
Motion Isolation
Light sleepers pretty much wake up at the slightest sound, or at the slightest disturbance. There are those days you really need a good rest and the constant waking up and turning around of your partner might make you want to hate them, it is frustrating sometimes. So pretty much, when buying a new mattress, one of the important and popular feature customers look out for is the motion isolation. Depending on the type of foam used for the mattress, you can conclude for yourself if the mattress has good motion isolation or not.
Latex has a good spring back and quicker bounce-back response and this makes them less appealing for motion isolation than memory foam. Nest Bedding latex hybrid also has the Quantum Edge supported pocketed coil unit which helps greatly to offset the more bouncy latex foam .
I rate Nest Bedding latex hybrid 4.65 out of 5 for Motion Isolation
Temperature
Sleeping on a mattress that traps heat is a very discomforting feeling. Especially when it is during summer when the temperature is ordinarily hot, some people may even find it hard to fall asleep. This is why many people prefer buying a mattress that is breathable. A breathable mattress is the type that allows the flow of air in and out of the mattress.
Most breathable mattress are made from latex, the Nest Bedding latex hybrid is made from natural latex and organic cotton. These two materials are one of the best breathable materials that can be used in constructing a mattress. The Nest Bedding Latex Hybrid does not fall short in the temperature regulation department.
I rate Nest Bedding Latex Hybrid 4.8 out of 5 for Temperature
Off Gassing
Off Gassing for me is inevitable as almost all new products have that 'smell'.  Even though natural or organic mattresses sometimes have the strongest smell, Nest Bedding latex hybrid was constructed in a way to produce minimal odor. The truth is no matter what brand you are buying, the smell of a new product will always be there. What makes some brands better than others is how long it takes for the brand to wear off.
Nest Bedding latex hybrid has been reported to give very little odor which wears off after a short while. The first thing you will do when you get your latex hybrid mattress is to bring it to the room, where you will open it.  You do not want to unroll it in another room to avoid the room having the smell of a new mattress.
I always recommend proper ventilation and also use of a mattress protector so once the mattress airs out use a protector and sheets and at that point, you should not experience much smell at all.
I rate Nest Bedding latex hybrid 4.7 out of 5 for Off-Gassing
Delivery and Setup
Nest Bedding latex hybrid mattress are compressed, vacuum-sealed, and shipped in a box measuring. After getting your mattress, it is advisable to unpackage the mattress within 30 days of delivery so as to qualify for warranty coverage privileges. The mattress fully expands within one to two days of unpacking. Delivery is made to all addresses in the U.S, including Hawaii and Alaska. Shipping is also done to international places, customers from international areas can click the 'International Checkout' prompt when making an order. Delivery is FREE for standard shipping which is available to all customers in the contiguous 48 states. Expedited shipping is also offered for an additional charge. Customers in Alaska and Hawaii should expect to pay roughly $150 for mattress delivery. Shipping charges for international customers will vary by their current address.
One interesting thing about Nest Bedding latex hybrid mattress is the fact that they are made-to-order. This means you will have to make an order before manufacturing of the mattress begins. After placing you order, the mattress will be manufactured within two to four working days. After manufacturing, the mattress will be shipped immediately and customers will receive their delivery within one to five working days.
Nest Bedding utilizes FedEx and other local couriers for all deliveries. A customer does not have to be at home to receive their delivery, the mattresses are not normally shipped as 'Signature required'. Customers can monitor the status of their order with a tracking number that will be emailed to them. Customers are urged to check their spam email folder if they have not received a tracking number after the mattress has been shipped.
Lastly, nest bedding does not offer the service of old mattress removal and in-home assembly because they utilize FedEx and other local couriers.
When setting up your new mattress it will need a foundation. One that provides a flat, even surface that will support the weight of the mattress as well as those sleeping on it. It also will need to be the right height for you as well as be aesthetically appealing. The Nest Bedding Latex mattress will work great on a box spring with or without a frame, an adjustable base, a platform bed or slatted bed.

Materials
One of the primary reason I have chosen to review Nest Bedding Latex, along with every other product on this site, is because it utilizes organic, natural,  CertiPUR-US Certified foams or all three. This mattress has CertiPUR-US certified foams, organic cotton and wool and natural latex. If you are not familiar with CertiPUR-US foams now is a good time to get acquainted as you should seek out a mattress with at least one of these materials.
CertiPUR-US® is a certification program administered by a
not-for-profit organization.
CertiPUR-US certified foams are:
✓ Made without ozone depleters
✓ Made without PBDEs, TDCPP or TCEP ("Tris") flame retardants
✓ Made without mercury, lead, and other heavy metals
✓ Made without formaldehyde
✓ Made without phthalates regulated by the Consumer Product Safety Commission
✓ Low VOC (Volatile Organic Compound) emissions for indoor air quality (less than 0.5 parts per million)
It gives yet more peace of mind knowing that not only are you getting a superior product but you are getting a healthy mattress that you can feel good about having in your home or having your kids play on.
Nest bedding latex hybrid materials are arranged in the following order:
The cover which is made of cotton and wool blend with zipper.
The comfort layer made of Dunlop latex; and lastly
The support layer made of PCF foam and pocketed coils
The cover made from cotton and wool are organic i.e. natural and eco-friendly. Cotton materials are known to be fluffy, soft and comfortable, likewise wool. However, they do not only provide comfort to sleepers they are also very breathable and allow free flow of air in and out of the mattress. The zipper that was added to the cover makes it easy for the mattress to be opened. You can open the mattress and change the layers of the mattress as you see fit.
The comfort layer is made of Dunlop latex. Dunlop latex is almost similar to Talalay latex, the difference between the two is that Dunlop latex is springy while Talalay is bouncy and also Dunlop latex is denser than Talalay latex. Dunlop latex is made from latex, latex is made from sap gotten from a rubber tree. The sap is collected and treated into latex. Latex foam is elastic just like the memory foam but it is organic which makes it eco-friendly, and also a bit firmer than memory foam. It is soft at first touch, but firms up as the sleeper's body go deeper, therefore it doesn't trap heat as memory foam does because it has a good air circulation. It is the ideal type of foam for sleepers with musculoskeletal ailments and it is durable.
The support layer is made of HD poly-foam. There are three types of poly-foam and each has different firmness level; the conventional poly-foam, the high density (HD) poly-foam and the high resilience (HR) poly-foam. Poly-foam is a major material used by a lot of companies, it is similar to memory foam in terms of chemical composition but does not have the visco-elastic properties a memory foam possess which allows sleepers to sink in, and therefore a poly-foam is a bit more firmly and has a quicker bounce-back when releasing pressure. Poly-foam is more resilient and has the ability to efficiently and effectively support the heavier part of the body when sleeping, the shoulder and hips. This makes it usable in terms of providing comfort and support at the same time.
The type of poly-foam that was used in making the Nest Bedding latex hybrid mattress is the high density (HD) poly-foam, it has a density of 1.8. The advantages of HD poly-foam include durability and effectively fit in 1-2 inch layers or in tandem with firmer foams. Poly-foam just like the memory foam is made up mostly of polyurethane and other blended ingredients, although the ingredients are not toxic.
Also, in the support layer is the pocketed coils. 3-inch pocketed coil system which runs from edge to edge. These coils provide excellent support and ensure that you will not fall off the edge. Pocketed coils are known to primarily provide support in mattresses, they also provide comfort and make the mattress have a quicker bounce back when pressure is released on the mattress.
The materials used in making Nest Bedding latex hybrid are all unique. Nest Bedding put a lot of effort into constructing a mattress that will not only provide comfort and support to customers, but a durable and long lasting mattress as well.
I rate Nest Bedding latex hybrid mattress 4.75 out of 5 for their Materials
Trial and Warranty
Customers must try out their mattress for at least 30 nights before they will be eligible for a free return.Customers who return their mattress within 100 nights of the original purchase will receive a full product refund. Those that return their mattress after 100 nights have elapsed will be eligible for a 50% product exchange for a mattress with a different size or firmness option. Mattresses cannot be returned if they are damaged as a result of customers' mishandling. Cases of stain or damage, or if there is evidence of bed bugs, mold, or other contaminants. Such mattress cannot be returned. Customers are also advised to un-package their mattress within 30 days of receiving the mattress, or else they will not enjoy the warranty coverage privileges. All return requests must be made through the company's customer service email account and customers must return their mattress within 30 days after Nest Bedding has authorized the exchange.
However, with the exception of Canada, customers outside the U.S. cannot exchange their mattress.
Nest bedding offers a non-prorated LIFETIMES warranty for all of their mattresses. Nest Bedding, at their sole discretion will choose to repair or replace any defective mattress. Mattress repairs or replacements will not extend the warranty length, nor will they result in a new warranty.If a mattress or mattress component is to be replaced, Nest Bedding will provide the most suitable model, version, color, and style available. In some cases, the replacement may differ from the original model. Customers who choose to change their defective mattress with a more expensive model may do so by paying the difference between the refund of the original model and the price of the upgrade model.Warranty coverage exclusively extends to the original purchaser, and will not be available to anyone who buys or acquires the mattress from the owner.
I rate Nest Bedding latex hybrid mattress 4.8 out of 5 for Trial and Warranty
Popular Reviews
Chris and Beth each gave their different opinion on the mattress and they both gave a rating of 4.8 out of 5.
Chris wrote:
"I certainly like the Nest Bedding Latex Hybrid.  1st of all like most Nest products its a real, substantial mattress at 13″ thick.  The Quantum coil unit is a durable and great performing coil unit.
I know a lot of people like the idea of latex but have just never tried it.  Latex has several benefits, like sleeping cooler and lasting longer.  The amazing thing on this mattress is the fact that you can change the latex firmness if needed and even to memory foam if you discover latex just wasn't for you.
The Latex Hybrid Mattress impressed me for the following reasons.
A.) To me the overall build and quality is above average, like all of Nest Beddings products.
B.) The top comfort layers slept very cool.  Latex is great for that.
C.) It worked well in all sleeping positions.  Stomach sleepers may want to start with the firm.
E.) Lifetime Warranty and Lifetime Comfort Guarantee make it an excellent choice.
While Beth wrote:
"Nest Beddings products continue to be great quality and this one is no acceptation.   I generally like a soft mattress so I sink in a bit more but it felt nice even though its not super soft.
The mattress had a high end look and feel.
I think buying online can be scary for some people but its so convenient they still want to try.  Being that this mattress has the top latex layer that can be changed to something firmer or ever memory foam if needed is such a fabulous design.  This should ease some customers worriesabout buying online.  If you want to try latex and are worried about as well the fact that you could sub in a memory foam layer if it doesn't work out is really great.
I would recommend anyone to try this except if you really just don't like hybrids."
Overall Value and Recommendation
The Nest Bedding latex hybrid mattress is one of the few mattress that were made to be eco-friendly. If you are a heavy sleeper, like to sleep cool and you want a mattress with very good edge support, Nest Bedding's latex hybrid will be a good choice. It is a hard to beat product at a hard to beat price considering the high-end materials used and the unbeatable LIFETIME warranty.
*Note all prices listed are before our discount is applied
I rate Nest Bedding Natural Hybrid Latex Mattress a 4.72 out of 5 for Overall Value and Recommendation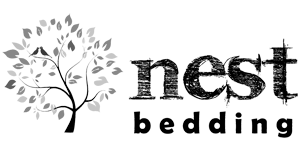 Price Table
Twin:
$899
Twin XL:
$999
Full:
$1199
Queen:
$1399
King:
$1599
Cal King:
$1599
Nest Bedding Guarantee

Free Shipping (Lower 48 States)
100 Night Trial Period
LIFETIME Warranty

Overall Rating: