Please note, Organic Sleep Reviews is proudly supported by our readers. The product links you'll find on Organic Sleep Reviews are referrals and if you purchase an item we do make a small compensation at no cost to you. Please see our disclosure page for full details.
The Nest Bedding Alexander Hybrid Mattress Review
Nest Bedding have taken their highly popular memory foam mattress and combined it with high quality individual coil springs. The mattress is the perfect blend as it offers the support of a coil spring bed along with the welcoming embrace of a memory foam mattress. The combination has been so successful that Nest are willing to claim that this is the most comfortable mattress available on the internet.
The mattress is made from innovative materials that have been layered on top of each other to make a luxuriously deep mattress. The springs that form the bottom layer of the mattress are all individually pocketed, and there are special edge coils around the perimeter of the mattress. This combination of quality craftsman's ship and attention to detail produces a mattress that is highly supportive. Best of all you won't be able to feel a thing as your partner gets comfortable in bed.
On top of the springs lies the foam. However, this hybrid mattress is not made of simply one layer of foam. In this mattress you will discover that there are 4 different types of foam which have each be carefully selected to provide you with an optimal night's sleep. Within these layers of foam lies copper infused foam. This copper infused foam provides excellent antimicrobial protection, which means that your mattress will remain fresh and clean for a long time. The other bonus of the copper infused foam is that copper is a wonderful conductor of heat. In a mattress this conductive capability gives the mattress a wonderfully cool feeling. When combined with the SmartFlow Support foam, this means that no matter how warm you are, your mattress will stay pleasantly cool.
All of this wonderfully innovate design is available at great price, with free shipping offered as well. You can take advantage of a 100-night trial and rest peacefully knowing that this premium mattress comes with a limited LIFETIME Warranty. This bed comes in 3 firmness options: Plush, Medium and Luxury Firm. I will be looking at the Medium option in this review.
Comfort and Feel
The Alexander Hybrid mattress comes in three different firmness ratings-
The Nest Bedding firmness scale rates mattresses from 1-10 with 1 being the firmest and 10 being the softest.
The Plush option is the softest of the three options coming in at about a 7-7.5/10 on the firmness scale. This makes it a good choice for those of you who like to sleep on your back or side, and who enjoy a mattress that has a good amount of sink when you lay down, whilst still offering a wonderful feeling of all round support.
The Medium option, is just that. It is a 5-5.5/10 on the firmness scale, this offers you the most balance between support and cushiony feel. This is a great choice for couples, as it offers a good level of stability. Balance is definitely the word that applies to this version of the mattress
The Luxury Firm option is right at the firm end of the scale being rated at a 2-2.5/10. This firm and supportive mattress is a fantastic option for anyone who prefers to sleep on their stomach, or who feels the need to have a truly supportive mattress but still wants the luxurious feel of memory foam.
The medium option is right where I feel most comfortable as I am a side sleeper and like a mattress that is a little softer but still offers support to my lower back and my shoulders. I found that I sunk in just a little, not so much that I was "in" the mattress but just enough so that I wasn't "on" the mattress either. The top layer of gel-infused memory foam provided the softer feel that I like but with support and pressure relief at my hips and shoulders. I sleep alone so I was able to completely sprawl out on the mattress and found the comfort near the edges to be about the same as the comfort in the center. The Nest Alexander met my comfort needs quite well as a dominant side sleeper that needs the pressure point relief and support.
I rate the Nest Bedding Alexander a 4.7 out of 5 for Comfort and Feel
Motion Reduction
Generally, any mattress that has springs as part of the design is going to suffer from movement rippling through the springs, causing the whole bed to rock. However, the Alexander Hybrid Mattress has individually pocketed springs. This design means that even though this is a mattress with spring there is very little in the way of movement across the mattress. The top layer of this mattress is a gel-infused memory foam. Memory foam is the ideal foam for isolating motion and coupled with the individually pocketed coils the Alexander hybrid does an exceptional job of keeping motion to it's local area and won't cause disturbance to a sleep partner. This makes it a great option for anyone who shares a bed, especially if your partner is prone to tossing and turning in the night.
The Nest Alexander scores a 4.75 out of 5 for Motion Reduction
Delivery and Set-up
Delivery on the Nest Bedding Alexander Hybrid Mattress is FREE. It is compressed and roll packed into a cardboard box and delivered straight to your door step. It generally takes 8-10 business days from the time you buy until the bed arrives (could be sooner depending on your location). Once you receive the mattress we suggest bringing it to the room you want it in before opening it. After it is in the desired room remove it from the box, use a scissors or other sharp object to cut the plastic but be careful not to cut into the fabric of the bed, and watch it expand! Give it about 24 hours before the bed is fully expanded and enjoy. (Though you can sleep on it before the 24 hours)
When setting up your new mattress it will need a foundation. One that provides a flat, even surface that will support the weight of the mattress as well as those sleeping on it. It also will need to be the right height for you as well as be aesthetically appealing. The Nest Bedding Alexander mattress will work great on a box spring with or without a frame, an adjustable base, a platform bed or slatted bed.

Off-Gassing
As the Nest Bedding Alexander Hybrid Mattress begins to open it will expand quickly and you will only notice a slight "new mattress smell".
"Off Gassing" for me is slightly misleading because no matter what brand you are looking at they are going to have a smell. Natural or Organic mattresses often times have the strongest smell, even though people associate them with no off-gassing. A smell is normal and no matter what brand you buy there will be some smell. I associate it with a new car or new shoe smell.
In most cases the smell will be gone within 12-36 hours or very faint. I would recommend using a mattress protector so once the mattress airs out use a protector and sheets and at that point you should not experience much smell at all.
The Nest Bedding Alexander rates at 4.75 out of 5 for Off-Gassing
Temperature
This mattress has been designed with temperature control in mind every step of the way. The springs on the bottom are split into 5 zones are topped with a SmartFlow Foam. This means that there is great air flow through the base of the mattress. The top layer of fabric on the mattress is a thermic phase change cooling fabric, which not only sounds impressive, but it also delivers an impressively cool sleeping surface. The final touch in the temperature regulation design of this mattress is the copper that has been infused throughout the memory foam. The copper is a highly effective conductor, as it draws heat away from the surface of the mattress. The Quantum Edge Pocketed Support Coils are also highly effective with their ability to move air throughout and regulating temperature.
The true genius of this design lies in the fact that when it is especially cold the same design will maintain a comfortable warm mattress as well. The key here is that the temperature is regulated. You really can't do better than this mattress for delivering a comfortable sleeping temperature. I am a warm sleeper so this is the second biggest feature for me and I found that it delivers as promised. Sometimes, the features of a mattress don't hold up their end of the bargain and are only marketing tactics to sell a bed. The Nest Alexander follows through on the promises that it makes and temperature regulation is one of the promises it fulfills.
I give the Nest Bedding Alexander a 4.75 out of 5 for it's Temperature regulating qualities
Edge Support
The individually pocketed springs are dispersed in five zones from edge to edge of the mattress. This means that they provide a highly supportive sleeping surface all the way to the edge. The whole mattress feels wonderfully supportive when you are laying on it. When sitting on the edge of the bed you will feel a little compression from the gel-memory top layer but it is nothing drastic. It sinks in a little more when you are sitting on the edge because your weight is concentrated on a smaller area. When you are lying down and your weight is evenly dispersed the edge support is pretty substantial and doesn't make you feel like you might roll off the edge. I felt that the Nest Alexander had a respectable edge support and would also work well for couples.
I give the Nest Alexander a 4.6 out of 5 for Edge Support
Materials
One of the primary reason I have chosen to review Nest Bedding, along with every other product on this site, is because it utilizes organic, natural,  CertiPUR-US Certified foams or all three. This mattress has CertiPUR-US certified foams in it's construction. If you are not familiar with CertiPUR-US foams now is a good time to get acquainted as you should seek out a mattress with at least one of these materials.
CertiPUR-US® is a certification program administered by a
not-for-profit organization.
CertiPUR-US certified foams are:
✓ Made without ozone depleters
✓ Made without PBDEs, TDCPP or TCEP ("Tris") flame retardants
✓ Made without mercury, lead, and other heavy metals
✓ Made without formaldehyde
✓ Made without phthalates regulated by the Consumer Product Safety Commission
✓ Low VOC (Volatile Organic Compound) emissions for indoor air quality (less than 0.5 parts per million)
It gives yet more peace of mind knowing that not only are you getting a superior product but you are getting a healthy mattress that you can feel good about having in your home or having your kids play on.
The Nest Bedding Alexander Hybrid Mattress is an impressive 13.5'' thick. This is made up from five different layers. Let's start at the bottom and work our way up.
The first layer is 8'' of Quantum Edge Pocketed Support Coils. These are 1,300 individually pocketed coil springs that are split into five zones. With springs placed evenly from edge to edge. This is the layer that is responsible for giving this mattress the wonderfully supportive feel that makes you feel secure and comfortable all night long, and means that when you wake up you are not plagued by niggling aches.
The next layer of the mattress is 1'' thick and weighs 3lb. This is the layer of SmartFlow support foam. This layer of foam has been designed to allow for maximum movement of air through the mattress to help keep the temperature of the mattress comfortable.
Next up is 1.5'' and 4.5lbs of slow recovery memory foam. This is the layer of foam that is responsible for that wonderful feeling of being enveloped that you get from memory foam mattresses, you know that moment when it just feels like your mattress is hugging you, well it it this foam that is responsible for that lovely sensation.
The penultimate layer is another 1.5'' thick layer of foam. This is the TitanChil endurance foam that contains the infusion of copper. This infusion of copper serves two purposes. Copper is highly antimicrobial, so when it is infused into the foam it discourages the growth of bacteria that can form inside mattresses over time and can lead to them developing that slightly musty smell. The second benefit of the copper is that it helps to conduct heat. This is a key part of the temperature regulation design of the mattress. This is the first copper infused memory foam to be offered on the market, that shows the innovative and pioneering design that has gone into the creation of the materials of this mattress.
The final layer of the mattress is no less special that the rest. The top is covered in a luxuriously quilted fabric that is sensational at regulating your temperature. The Thermic Phase Change Cooling fabric is comfortable to sleep on and it will always keep you at just the right temperature to get a good night of sleep. There is also gel infused into this layer of foam which gives it a deeply comfortable and responsive feel.
We give the Nest Bedding Alexander Hybrid Mattress an A for effort in the materials department, and with so much design and ingenuity going into the creation of this mattress it's not hard to see why this mattress is their flagship model.
I rate the Materials and construction of the Nest Bedding Alexander 4.65 out of 5
Trial and Warranty
Nest Bedding offers a 100-night trial which is backed by a 100% money back guarantee if you are not satisfied. As well as the full refund they will also take the mattress away with no charges for shipping, so even if you don't like the mattress you won't be left out of pocket. This is a generous trial period and will give you plenty of time to evaluate if the mattress is right for you. If it isn't the returns process is simple and hassle free.
After the 100 days have passed Nest will still allow you to change your mattress if your comfort needs change during the lifetime of the mattress, they will exchange your mattress for a softer, firmer, larger or smaller mattress and they will provide it at 50% of its current market price. You can't really say fairer than that.
Nest are so confident in this product that they offer a Limited LIFETIME Warranty. This offers you coverage for any manufacturing defect they may occur during the life of the mattress. Included in the warranty is cover for sagging of 1'' or more and manufacturing flaws in both the construction and covering of the mattress.
The Trial and Warranty period is more generous than many companies and get's a rating of 4.75 out of 5
Customer Reviews
Linda S gave her mattress the full five stars and says she slept like a dream:
"Love my new mattress. Getting it was easy. Unpacking not complicated. A few days airing out, and its odor-free. I got the Luxurious Firm, and am very pleased. I like a firm mattress, but this has just enough softness to not bother my knees and such when I sleep on my stomach. It doesn't leave my back sore or keep you sucked in the way softer foams do, which I'm not a fan of, but is comfortable enough to spend as long as you like in. Big fan."
Jill W was over the moon with her Nest bed giving it a score of five out of five:
"Happy Happy, Joy Joy. We couldn't be more pleased with our Nest bed. We tested out all of the popular 'bed in a box' type beds at a showroom in Minnesota. Spent a lot of time bouncing from one bed to another… we kept finding ourselves back in the Nest bed. We were able to bring our bed home that day and that night I had the best sleep I have had in a long time. I have Fibromyalgia and Osteoarthritis. I've had no more issues with pressure points waking me up at night. My husband falls asleep faster than ever before and he is waking up feeling fully rested. Our two small puppies have zero complaints also. Loving our Nest Bed!!!"
Patricia M had her doubts at first but ..
"I have to admit that, at first, my reaction was "this willnever do…it is too soft" but how something can be soft yet support is beyond me and this mattress delivers just that. The "cooling" gel layer helps immensely with my feet as I have had three foot surgeries and when first retiring my feet are sore and very hot. I tuck them down into this cooling mattress and it makes a huge difference! The mattress actually alleviates my foot pain. I love this mattress and highly recommend it." 
Overall Value and Recommendation
The Nest Bedding Alexander performs better than many hybrid mattresses on the market and at a comparable price. It ranks well for sleeping temperature, motion isolation, pressure relief and overall comfort. Though, it comes in with an average rating for its edge support. It offers a better-than-most trial period and warranty and comes with FREE shipping which is basically an industry standard at this point.
The prices for the Nest Bedding Alexander Hybrid Mattress start at $799 for a Twin and reach up to $1,499 for a King and a California King and $1,799 for both sides of a Split King. Hybrid mattresses can be towards the higher end of the range for mattresses, and the Nest Bedding Alexander Hybrid Mattress is priced to sit right in the middle of the bracket for hybrid mattresses. You will be getting a mattress that feels better than middle of the road though. This is a product provided by a company with years of experience and a track record of producing high quality sleeping products.
You might like this bed if you:
Has problems with overheating during the night
Has had issues with painful pressure points and often wakes up aching
Wants a durable and lasting mattress solution
Wants a mattress that has a little bounce to it but doesn't shake their partner about
*Note that prices listed below are NOT including our discount
I give the Nest Bedding Alexander a cumulative Overall Value and Recommendation rating of  4.7 out of 5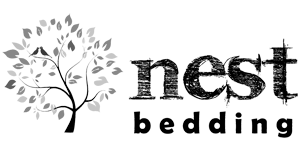 Price Table
Twin:
$799
Twin XL:
$899
Full:
$1099
Queen:
$1199
King:
$1499
Cal King:
$1499
Nest Bedding Guarantee

Free Shipping
100 Night Trial Period
Limited LIFETIME Warranty

Overall Rating: