Please note, Organic Sleep Reviews is proudly supported by our readers. The product links you'll find on Organic Sleep Reviews are referrals and if you purchase an item we do make a small compensation at no cost to you. Please see our disclosure page for full details.
The Logan & Cove Mattress Review
Logan & Cove is a luxury mattress from Canadian based Novosbed that promises to be super comfortable thanks to its separate pillow top layer, designed to give an added cushion to your sleep. This is also a hybrid mattress; meaning that it combines the best in pocketed coil technology with super dense memory foam to create a sleeping experience that most people only get to dream of. This bed is only available in Canada at this time.
Billed as a medium-firm luxury mattress that is precision crafted for luxurious comfort; this bed scores very highly in the advertising department. Made with comfortable features built-in and with luxurious extra touches to optimize your night's sleep – the Logan & Cove is a great option for those who like a firm mattress to rest their head on.
Without further ado, let's take a closer look at this luxury hybrid mattress, and see if it lives up to its reputation.
Novosbed
This is a respectable Canadian company that have been around for a while now and this mattress is not their only product. The Logan & Cove is just one of many Novosbed products, but it does share a responsibility for making their reputation for durability and quality quite so good. The majority of their products have predominantly good reviews, and we can find nothing to fault them for outright.
As a rule, Novosbed are an innovative designer that truly thinks about all aspects of bedding before they release a new product. The Logan & Cove might be their newest product, but it isn't the only one they have that has revolutionary technology and outside-of-the-box thinking built in as standard. The pillow top attachment on this bed is remarkable, and makes us yearn for a time when falling to sleep was as easy as our mother's laying us down in the cot for the night.
With several products on the market and a reputation for people pleasing, it is hard not to like this firm, especially when they do so well with their flawless customer service. Consumers seem happy with them, and there isn't much else we can say about that.
Comfort and Feel
The Logan & Cove is made up of 5 layers of foam and coils that measure a total of 14″ of sleeping pleasure. This is a medium firmness mattress, so be aware of that before you commit to buying. If you like them soft then you will have to keep shopping because the Logan & Cove will never please you. They also offer one firmness alone, so you won't to be able to request it to be any softer.
The Logan & Cove is about a 7.5/10 on the firmness scale with 10 being hard like a table top.
We love the extra added layer on top that provides coolness as you sleep and also puts another layer between you and any harsh foam. This layer stops you from feeling claustrophobic, since you cannot then sink into the layers of high density foam underneath. Also, when coupled with the springs the cushion top cover gives just enough muted bounce that it makes for good motion transfer reduction.
As yet another option, you can order the 'premium' package for this bed, and it includes things like antimicrobial, temperature regulating, super-soft sheets to make you smile…of course it comes at an additional price for all those additional fine details. It adds a nice dimension to the mattress though; so that you can choose an affordable luxury package, or you can buy an exceptionally luxurious package. Both are great, but the latter just goes the extra mile towards ensuring your comfort. That special pillow top cover is an innovative feature that you just don't see on other mattresses.
You might like it if you:
Are a regular hot sleeper – this super cool technology will make sure that you get a nice, cool night; every night.
Like the feel of silk against your skin – although we would always recommend you use a mattress protector and sheets; this mattress is able to lull you to sleep with no more than its inviting top layer…
Love a memory foam bed but just don't find it supportive or firm enough. The pocketed coil springs will ensure you have a little bounce while you are supported.
Want a supportive bed with bounce.
Like an extra layer beneath you while you sleep – if you are the kind of person who has a duvet underneath and on top of you – then this mattress will be truly delightful!
You might not like it if you:
Are cold in the night – you may wish to buy something that doesn't feature the built in layers of cooling foam as an alternative.
Want a bed that envelopes you – this bed is one that you sleep on top of, and not inside of.
Hate memory foam – it is a hybrid, so there is still some foam in there.
Are looking for a therapeutic bed – there are better beds for relieving pressure points out there than this one, and you might likely benefit from one of those.
We give the Logan & Cove mattress a 4.75 out of 5 for Comfort and Feel
Motion Reduction
This is a brilliant mattress for motion reduction, and seems to score highly in this area. It has individually pocketed coils which provide individual support and firmness and which also mean that motion is isolated to the mover. The sleeper of the duo remains undisturbed even if the partner tosses and turns in their sleep.
Customers were super thrilled with the motion reduction on this bed, adding that there is hardly any sinkage because of that cushioned, springy top layer. The mattress still has a little bounce to it, even though about two-thirds of the bed is made up of memory and other foams, whose sinkage level is usually quite high. The high density foams in the Logan & Cove help to greatly smother the energy traveling across the surface of the bed while the individually pocketed coils help to take care of motion beneath the surface. I would highly recommend this bed for couples, namely those who have different sleep styles.
We gave the Logan & Cove mattress a 4.65 out of 5 for Motion Reduction
Delivery and Set Up
The mattress is normally delivered between 6 and 8 working days after when you ordered – but shipping times can sometimes be just a little longer around major holidays.
When your mattress arrives you need to place it where you want it to stay, since once you cut away all of the packaging it will be difficult to lift and move again. When you have it where you want it, simply use a sharp tool to open up the box. Your new mattress has been delivered in a way that save carbon emissions; and so it has been vacuum packed and boxed up for your convenience.
Once you have un-boxed your new bed, you need to carefully cut away the plastic wrapping, making sure not to accidentally cut the fabric of the bed in the process. Once this is done you can step back and enjoy the fun as your mattress begins to expand!
A mattress should take up to 36 hours to become fully expanded, although most will be finished within twenty four hours. During this time you are able to put sheets on it and sleep on it, so don't worry.
When setting up your new mattress it will need a foundation. One that provides a flat, even surface that will support the weight of the mattress as well as those sleeping on it. It also will need to be the right height for you as well as be aesthetically appealing. The Logan & Cove mattress will work great on a box spring with or without a frame, an adjustable base, a platform bed or slatted bed.

Off-Gassing
Off-gassing is a bit of an inflated term, since every product you ever buy from any store ever will always have a certain smell to it. Whether it be the smell of the manufacturing plant or materials, or the smell of the shop floor – it will fade, given time.
Natural and Organic mattresses often tend to give off the most smell, despite often marketing themselves as scent free. This is because of some of the materials used to create them, and if you buy a factory-made mattress you shouldn't have this issue.
When your new bed arrives it will have a slight scent to it – but no more than a new car or a new pair of shoes might have. The smell will gradually fade as soon as you un-box, and within 24-36 hours at the most your mattress should have absolutely no smell to it whatsoever.
Once you have applied bed sheets and a mattress protector you shouldn't be able to notice any smell at all, even within the first few hours of unpacking it. If the smell does happen to be one that offends you, you can always open the window of the room the bed is in for more efficient ventilation. The Logan & Cove mattress didn't have much of a smell to it, only the new product smell as previously mentioned (which I kind of like because it means you got something new!).
We give the Logan & Cove a 4.7 out of 5 for Off-Gassing
Temperature
The Logan & Cove team have really thought about what they are doing with regards to temperature here. This is a cool mattress, made so by a mix of memory foam infused gel accompanied with a highly breathable and silk finished Eucalyptus fabric that also promotes cool sleep. This is a great bed for anyone who has trouble sleeping hot in the night, and has that extra layer of pillow top comfort that is cool all night long. We loved the temperature of this bed, and if you are a hot sleeper we recommend that you at least try it! The Gel visco foam is another feature to this bed that we found brilliant… Novosbed are giving us all around innovation with this offering!
We rate the Logan & Cove mattress 4.7 out of 5 for it's regulation of Temperature
Edge Support
A bed with good edge support is a must for anyone with mobility issues, so if you or your partner need that extra bit of support then this is an important category for you. The Logan & Cove offers one of the better sets of edge support that you can get with a Hybrid mattress. This is because the individually pocketed layers of coils give you that extra bit of pressure when you try to stand up, eliminating bounce at the edge and replacing it with total encapsulation.
This mattress also has a built-in extra firm layer of foam all around the outer edges, designed to help you get in and out of bed with the minimum of effort. If you are looking for a great bed to make it easier for an immobile or partially mobile partner, then the firmness and edge support offered here will not let you down.
There simply aren't that many hybrids or memory foam beds on the market that are able to keep up with them (I think Canada is on to something here).
We give the Logan & Cove mattress a 4.75 out of 5 for Edge Support
Materials
Logan & Cove was chosen by us for review as we focus entirely on sleep products that are organic, natural, CertiPUR-US certified or any combination of those materials. Logan & Cove utilizes both natural materials and CertiPUR-US certified foams. If you aren't familiar with CertiPUR-US foams it is a good piece of information to get to know when shopping for mattresses or any other furnishings that use foam. CertiPUR-US foams are those that are made without ozone depleters, made without PBDEs, TDCPP or TCEP ("Tris") flame retardants, low VOC (Volatile Organic Compound) emissions for indoor air quality (less than 0.5 parts per million), made without formaldehyde, made without phthalates regulated by the Consumer Product Safety Commission and made without mercury, lead, and other heavy metals. So as you can see, their is a great benefit to purchasing from a manufacturer that is CertiPUR-US certified. And now back to the Logan & Cove materials:
The pillow top has a Eucalyptus derived material finish that provides a silky soft texture and is made from 95% DuPont Hollofil with 5% silk as an extra special added touch. Beneath that initial layer is a one inch layer of Novosbed's own patented Ecoluxe cooling gel visco foam, intended to improve breathe-ability and to let you have a cool night, all night. After that there is a very unique layer of BioFoam blended with polyurethane and Canadian soy oil – all of which are intended to give softness and comfort to your sleep.
After that we come to the main body of the bed, which sports a top layer of BioFoam that is two inches thick and has a slightly more dense texture to that of the previous layer. This layer is supposed to support you and reduce motion transfer while you rest.
Next, the Logan & Cove mattress sports an eight inch solid layer of core support form, which encompasses the individually pocketed micro-coils that provide spring-back to the sleeper. With just enough bounce from these springs making it through the other layers to provide a little bounce back on the bed without allowing you to sink into it – we love this well crafted, durable layer.
Finally the Logan & Cove has its springs set into a super tough layer of high density foam that it only two inches thick but that makes a solid base for all of the other layers. All of this is surrounded by a thick casing designed to give you optimal edge support and to stop you from sinking into the bed while you sleep.
Novosbed have put an awful lot of thought into the materials used to craft this bed and we can't expect better than that.
We give the Logan & Cove a 4.75 out of 5 for their Materials
Trial and Warranty
This mattress comes with a 15 year warranty which is about on par with the industry average currently. The Logan & Cove also comes with a 120 night free- trial before you make a commitment, and that we do love. 120 nights is above the average 100 night trial,  and there are are only a couple of companies that are offering more than 12o nights. Logan & Cove's trial and warranty offering is a satisfying guarantee from them that anyone who buys this bed will be met with satisfaction one way or another.
For Trial and Warranty we give Logan & Cove a 4.75 out of 5
Customer Reviews
Novosbed get extra marks in this category because they have a direct link to their bad reviews from their web page. Since this is either brave or foolish – we gave them an extra point. Consumers loved it all round, with Robert D saying:
"This is my first foam mattress in the last 10 years. A little hesitant at first but now I am loving it. First couple of weeks mattress was harder than expected but it seems to be getting better. Foam reset quickly and no lumps. Highly recommend for heavier set people as soft mattress are not comfortable."
And Susan D actually choosing to congratulate them:
"Having read all the reviews decided we didn't have much to loose giving this mattress a try, and am I glad we did, it's wonderful, no more back ache. Well done Logan and Cove."
Overall Value and Recommendation
As a luxury mattress for less, we found the Logan & Cove to have an excellent starting price of $899 – that's a full three hundred dollars less than some of the other, similar mattresses that do much the same thing. With a great price tag and all of the amenities you could ask for – this is an ideal mattress for anyone who sleeps hot or who struggles to get into and out of bed, or sleeps with a partner and needs a little additional motion isolation.
*Note that all prices listed below do NOT include our discount
Our Overall Value and Recommendation for the Logan & Cove mattress is 4.72 out of 5
Price Table
Twin:
$899
Twin XL:
$949
Full:
$999
Queen:
$1099
King:
$1249
Cal King:
$1249
Logan & Cove Guarantee

Free Shipping
120 Night Trial Period
15 Year Warranty

Overall Rating:
Comfort and Feel

Motion Reduction

Off Gassing

Temperature

Edge Support

Materials

Trials and Warranty

Average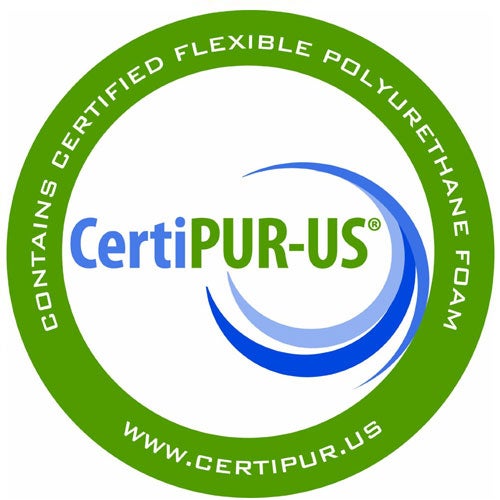 You May Also Like