Please note, Organic Sleep Reviews is proudly supported by our readers. The product links you'll find on Organic Sleep Reviews are referrals and if you purchase an item we do make a small compensation at no cost to you. Please see our disclosure page for full details.
Molecule Mattress Review
Fun fact: your brain does not sleep. However, when you sleep your brain is able to reorder and reset your body without interference. Just one of the many reasons why sleep is important. Sleep also gives your body time to repair torn tissues and replace chemicals. That helps too. Sleep, people! You really need it! And of course, to sleep properly, you're going to need a comfortable mattress. The Molecule mattress made of memory foam. It launched in 2018 and is still relatively new to the market. Molecule does not have their own retail stores. They can only be purchased through their website or other authorized retailers. But is the Molecule mattress right for you? Well, to determine that you're just going to have to keep on reading…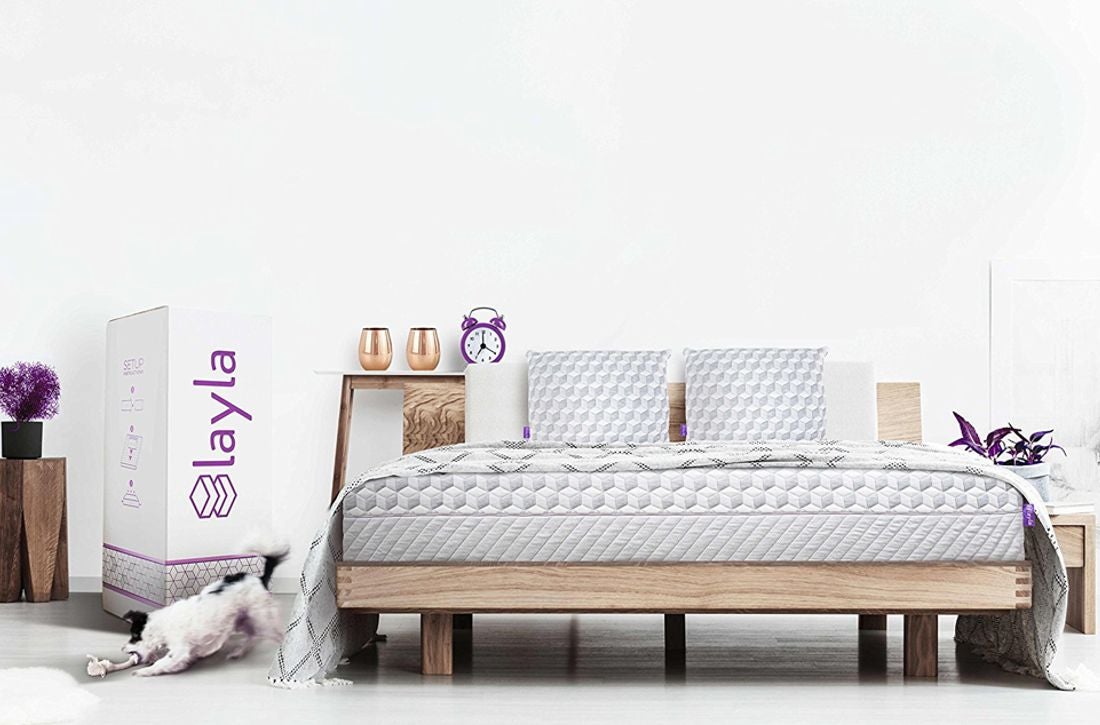 Firmness and Feel
The Molecule is a memory foam mattress. They are known to be soft and conforming. It has only a single firmness option, which many will consider a con. Most sleepers prefer a mattress that is available in a variety of firmness options so that they can freely choose the firmness that suits their sleeping preferences. However, the Molecule is only available in medium firmness. Fortunately, that's suitable for all sleeping position. So while it's not perfect, this mattress will at least deliver the goods to a wide variety of customers.
Comfort And Feel Rating: 3.5/5
Motion Transfer
If there's one thing that memory foam mattresses do better than all of the other mattresses on the block, it's motion isolation. If you share your mattress with a noisy sleeping partner who constantly shifts position or wakes up for mid-sleep jaunts to the toilet, you'll know the importance of motion isolation. The Molecule mattress is certainly no exception to this rule. It's motion isolation is excellent. You could sleep next to a Tasmanian devil with a pea-sized bladder and still never be disturbed in the middle of the night. That's important. This is the ideal mattress for couples.
Motion Isolation Rating 4.5/5
Temperature
Sleeping cool and comfortable is important for a good night rest. That's why so many companies make an effort to produce mattresses that regulate temperature. Unfortunately, memory foam mattresses are known to trap heat. That's because sleepers sink into memory foam, which doesn't allow the free flow of air in and out of the mattress. Thankfully, the Molecule mattress was designed with an open-cell foam comfort layer and moisture wicking cover. These two materials help to regulate temperature and allow sleepers to sleep cool. So, you get all of the benefits of memory foam without the substance's biggest drawback. Sounds good, right? It is. Very good, even.
Temperature Rating: 4/5

Edge Support
Temperature regulation isn't the only drawback of memory foam though. Memory foam also has poor edge support due to it's high rate of sinkage. Memory foam has the tendency to sink in deep when pressure is applied and this goes all the edge of the mattress. Sadly, the Molecule mattress has poor edge support because of the memory foam used in the comfort layer. If you have a tendency to hug the edge of your mattress as you sleep, you will feel yourself slipping. You might even wake up on the floor. That's not exactly ideal and the big failing of the Molecule. However, obviously this won't be an issue if you plan to sleep in the centre of the Molecule. So, it will only be a problem for some sleepers.
Edge Support Rating: 2/5

Off Gassing
Off-gassing is a common phenomenon among new products. It's that "new" smell that we're all familiar with in everything from cars to shoes. It's not cause for concern. More of a potential irritation for some sleepers. Depending on the type of materials used, some mattresses off gas for quite and have pungent smell while some don't. The Molecule mattress does not. It's off-gassing odour is minor and dissipates quickly. If this is something that tends to really bother you, consider letting the mattress air out in a well ventilated room before sleeping on it or invest in a mattress cover that will cover the smell. Regardless, all signs of off-gassing should be gone within a day or two.
Off-Gassing Rating: 4/5
Delivery and Set Up
Molecule mattresses are roll packed and wrapped in a plastic. They are not compressed or vacuum sealed. They are are available for customers living in the contiguous U.S, including customers living in Alaska, Hawaii and other U.S territories. Molecule mattresses are delivered by FedEx. A week after placing an order, customers should expect their mattress. Owners of the mattress do not have to be around to receive the mattress. The mattress will be dropped at the doorstep of the address. After opening the mattress, it will fully expand within 1-3 days. Extra services like in-home mattress assembly and old mattress removal is not offered.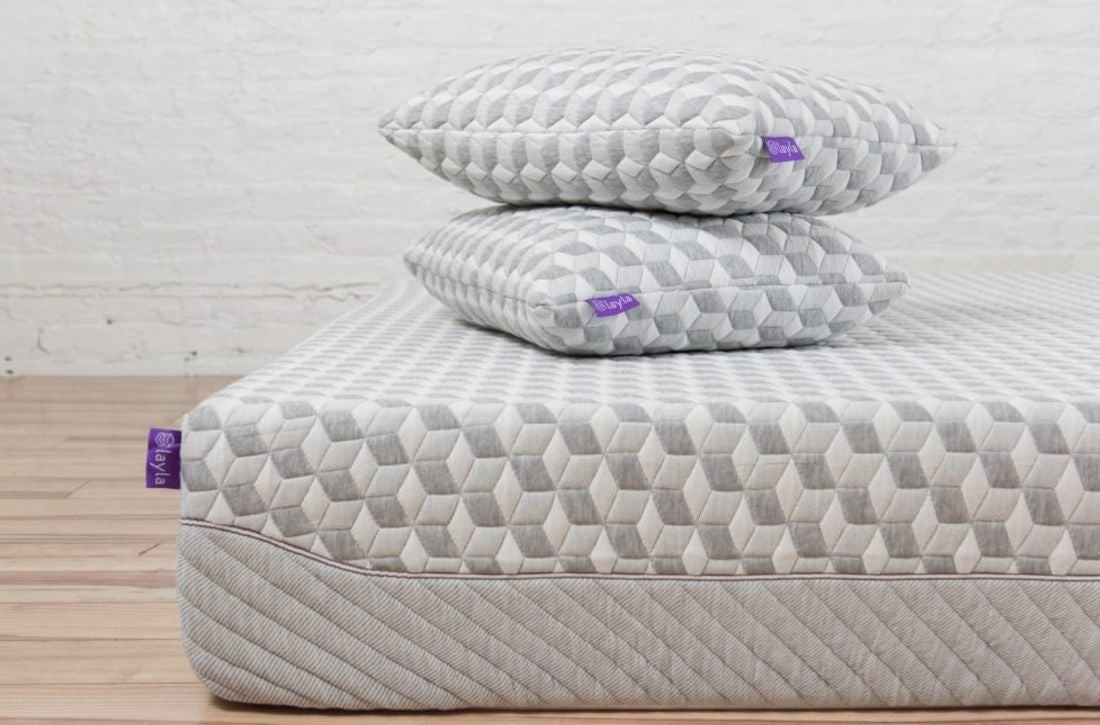 Trial and Warranty
Molecule offers customers a 100-night sleeo trial for all mattresses. The sleep trial comes with a 30-night mandatory break-in period, which means you must use the mattress for at least 30 nights before returning it for a full refund.  The sleep trial period official kicks off the day the mattress is delivered. Mattress return is processed within 3 working days and customers will receive full refund (excluding any applicable discount) as soon as the mattress is removed from their home. However, customers are only given one mattress return per household. A house cannot return more than one mattress even if they purchased more than one mattress.
Molecule provides a lifetime warranty on their mattresses. This warranty is non-prorated and the warranty period starts on the date of the delivery. At their sole discretion, Molecule will choose to repair or replace mattresses that they deem to be defective as a result of poor construction. Any damage that is as a result of poor management by the customer will not be repaired or replaced. The Molecule mattress is designed to work on solid, firm and non-spring foundation or adjustable bed base that is stable enough to support the weight of the mattress. Any damage that occurs as a result of a poor bed frame or foundation will be the responsibility of the customer.When making a claim for warranty, customers need to submit a written description with photographic evidence of the damage, along with the original order number and the name of the customer that placed the order. After submission, molecule will reply the customer within 7 working days. The warranty is exclusively offered only to original owner of the mattress. Customers that bought their molecule mattress from the original owner or from an unauthorized retailer will not be benefit from this warranty. A Lifetime warranty is very rare and it goes to show how confident molecule is in their mattress.
Trial And Warranty Rating: 4/5

Materials
The Molecule mattress is constructed using a combination memory foam and polyfoam. The major difference is that memory foam has viscoelastic properties that give it quicker bounce back than polyfoam. Memory foam is also soft in feel while polyfoam is firm. The main materials used in the Molecule mattress include:
A cover made with stretch polyester that has moisture wicking properties.
A comfort layer made with 'medium' memory foam.
A transitional layer made with polyfoam
A support layer featuring a high density polyfoam.
Let's break down these materials individually:
Stretch polyester: Ordinarily polyester does not stretch like other natural materials such as cotton or wool. However, when combined with spandex or any other elastic material, it can become stretchy. The polyester used in the Molecule mattress also has moisture wicking properties which allow it to draw in moisture from the mattress. This helps users sleep cool at night.
Memory foam: Memory foam is one of the most common types of foams used in mattresses. Memory foam has viscoelastic property, this property helps the mattress return to its original shape after pressure has been released. This property is one of the reasons why memory foam has longer durability. Memory foam is also popular for its remarkable motion isolation. Although it tends to trap heat, this problem is avoided when combined a breathable material. Of course, the major reason why many customers prefer memory foam is because it conforms to the shape of the sleeper and helps to relieve pressure.
Polyfoam: Another major material used mattresses, polyfoam is similar to memory foam but does not have the viscoelastic properties. Therefore a polyfoam is a bit more resilient and has the ability to efficiently and effectively support the heavier parts of the body during sleep. This ensures it provides comfort and support at the same time.
The major materials used by Molecule are all chemically produced, so it is not eco-friendly. However, the materials are not harmful.
Materials Rating: 3.5/5
Popular Reviews
Sleep Sherpa said:
'The Molecule is not your typical 3 layer foam bed. It looks like one and even feels similar to some others I have tried. What sets it apart is that it is one of the coolest sleeping foam mattresses I have tried. A popular way to address heat issues in mattresses is to use a phase change material in the cover which is cool to the touch but this effect is temporary and eventually, the mattress will heat up. Molecule has designed the foam and cut of the foam for maximum breathability where using phase change materials isn't necessary.
I found this mattress to be a bit on the softer end of the spectrum and for that it may not be best for stomach sleepers but most back sleepers and definitely side sleepers will appreciate the contouring, cooling and pressure relief this mattress offers"
Jon Auer wrote:
'The Molecule could be a nice fit for some side sleepers as well as those who prefer to sleep "in" their mattress rather than "on" their mattress. Also, while this is an all-foam mattress, it handles the issue of overheating very well. You shouldn't be sleeping hot on this mattress.
That being said, if you are a larger person, you may have a different experience. When you are on your side, you may press through the soft upper layer and feel those firm layers beneath. Also, back and stomach sleepers of many sizes may need more support than this mattress has to offer.
The Molecule comes with a 100-night risk-free trial, Limited Lifetime Warranty, and free shipping. Financing is also available'
Overall Value and Recommendation
The Molecule mattress is very soft at the top, which allows sleepers to sink in. However, they do not sink in very deep because of the polyfoam  transitional layer. The mattress has close conformity and it relives pressure quite well. And don't forget that lifetime warranty, which is a rare luxury that speaks volumes about how strongly Molecule feels about their product. However, the Molecule mattress is relatively expensive compared to other memory foam mattresses. The mattress also comes in only one firmness option, which some customers might not like, and it has poor edge support. So don't trick yourself into thinking this thing is perfect.
That said, this is a damn good mattress and an ideal choice for sleepers who have a big budget to spend. Your bank account might regret this purchase, but you sure won't. Highly recommended, despite our reservations.
Overall Rating: 4/5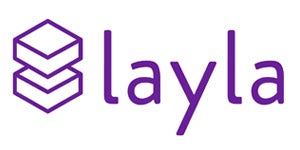 Price Table
Twin:
$1090
Twin XL:
$1149
Full:
$1399
Queen:
$1499
King:
$1899
Cal King:
$1949
Layla Sleep Guarantee

Free Shipping (Lower 48 States)
120 Night Trial Period
LIFETIME Warranty

Overall Rating: