Please note, Organic Sleep Reviews is proudly supported by our readers. The product links you'll find on Organic Sleep Reviews are referrals and if you purchase an item we do make a small compensation at no cost to you. Please see our disclosure page for full details.
Morphiis Mattress Review
Importance of sleep is underrated and people find it hard to believe lack of good sleep can actually be the cause of accidents. Yes! Accidents do occur because the driver is busy sleep driving or dozing while on the road, this type of scenario can be avoided by a good sleep. Accidents are not restricted to the road alone, accidents can also occur at places of work like the construction industry or a factory where dangerous machines are used, when a worker is tired as a result of sleep deprivation, they can end up injuring themselves or other colleagues. Therefore the importance of sleep cannot be overemphasized.
Good sleep can be achieved by sleeping on a comfy and good mattress. Imagine sleeping on a hard surface or a very stiff mattress, I doubt you will be able to sleep comfortably. You will end up waking up feeling sleepy and tired despite lying down. You require a good and comfy mattress to enjoy a sound sleep. Technology has come a long way to make our night rest comfortable by providing us with different types of mattress like the all foam mattress, hybrid mattress, waterbed, air bed, latex mattresses, memory foam mattresses just to name a few. Morphiis is an example of an all foam mattress.
An all foam mattress is the type of mattress that is made with only foams, all the layer of the mattress are made of foams It is sold only on the company's website to completely cut off retailers and save some costs for the customers, considerable, right? Morphiis is relatively new company (the company was founded in 2018) but they were able to make a name for themselves by providing customers with a customizable all foam mattress.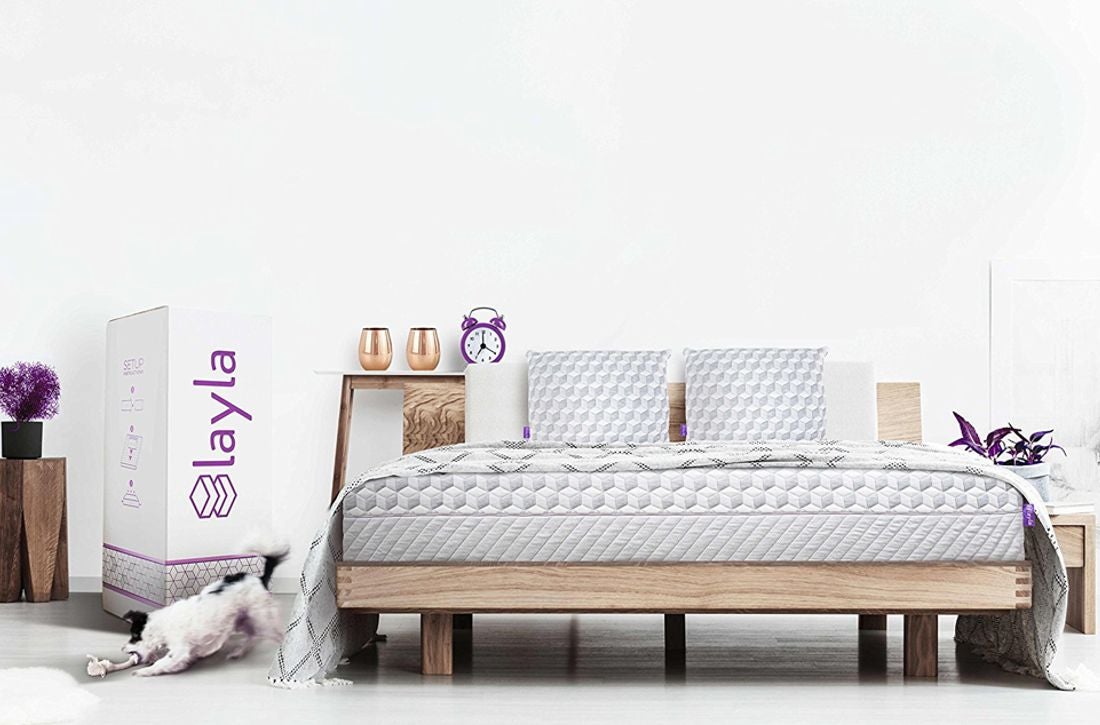 Firmness and Feel
There are different sleepers with difference preference when it comes to firmness option in a mattress. Also, depending on the type of position you prefer to sleep you can choose between the soft, medium and firm option. Most mattresses have more than one firmness option, giving customers the opportunity to choose the best firmness option that best suits their sleeping position. However, the best one is customizable firmness option.  This allows customers to customize and choose the firmness option the best suit their sleeping position. Normally, most mattresses come with 3 to 4 firmness option, but these firmness options may not exactly be the firmness option a customer wants. He/she will be forced to make do with the available firmness option because there is no other option. However, with customizable firmness option, the customer can choose to make the mattress as firm or as soft as they want to.
Morphiis mattress can either be soft or firm depending on how the customer chooses to customize the mattress. I rate morphiis mattress 4 out of 5.
Motion Isolation
Motion isolation is a feature of a mattress that allows motion on the mattress isolated to only the area of the source of motion. Motion isolation is an important feature in every mattress, especiallyfor couples that spend the night together on the same mattress, because, if one of the partners frequently moves in and out of the mattress, the other partner will not be too disturbed but in a situation where the mattress has poor motion isolation, almost every time one partner wakes up, the other partner will also be disturbed.
Morphiis mattress performs very well in terms of motion isolation. Most of all foam mattresses are known to be very good at motion isolation. Couples can enjoy a peaceful night sleep in each other's company using morphiis mattress. I rate morphiis mattress 4.5 out of 5
Edge Support
Edge support is another important feature to look at when buying a mattress. Mattresses should be able to support sleepers from the center of the mattress to the edges. However, a mattress without good edge support doesn't make it bad, it solely depends on the customer and whether or not the customer can use a mattress with poor edge support. Edge support is good when you are sharing mattress with a partner, you will be able to sleep comfortably around the edge without the feeling of falling down. However, if you use your bed alone, edge support should not be much of a big deal to you. You will only notice the poor edge support when you sit around the edges when tying your shoe or any other thing.
Morphiis mattress has poor edge support, there is high risk of sinkage when pressure is added which can be from sitting or lying around the edges. I rate morphiismattress 2 out of 5

Temperature
Sleeping hot is an uncomfortable condition many sleepers will find it hard to sleep in, especially during a hot season. This is why mattresses that are breathable are preferred by many customers. Morphiis mattress performs well in terms of temperature neutrality. The mattress has a transitional layer which allows the free flow of air in and out of the mattress. Also, the cover is made from cotton blend that is very breathable.
I rate morphiismattress 3.5 out of 5

Off Gassing
Almost all new products off gas, they all release the new 'smell'. The only thing that differs is the concentration of the smell and how long it takes for the smell to disperse. Morphiis mattress off gas when opened but the smell dissipates within a few days. There is no report of prolonged off gassing or pungent smell from morphiis mattress.
I always recommend good ventilation, especially in the bedroom where you wish to open your mattress. Also, if you are the type that gets irritated even by the slightest odor, using of mattress protector will be a good idea. However, within a day or two the smell will dissipate. Ventilation is a faster way to get rid of off-gas in your home. I rate morphiismattress a 3.5 out of 5.
Shipping and Set Up
Morphiis mattress is vacuum sealed and wrapped in plastic. Delivery is done to all the states in the U.S, including Alaska and Hawaii, Puerto Rico and Canada. This is good news to customers in Alaska and Hawaii, Puerto Rico and Canada because not all companies deliver their mattresses to locations outside the 48 contiguous states in U.S. Delivery fee to all the 48 contiguous states is FREE but customers ordering fromAlaska and Hawaii, Puerto Rico and Canada will be charged. The delivery charge to these locations differs depending on the distance.After ordering, delivery will be done within five to seven business days.  Depending on where you live, the time it will take to get your delivery differs. Morphiis delivery does not include extra services like in-home assemble or old mattress removal.
I rate morphiismattress 3.5 out of 5.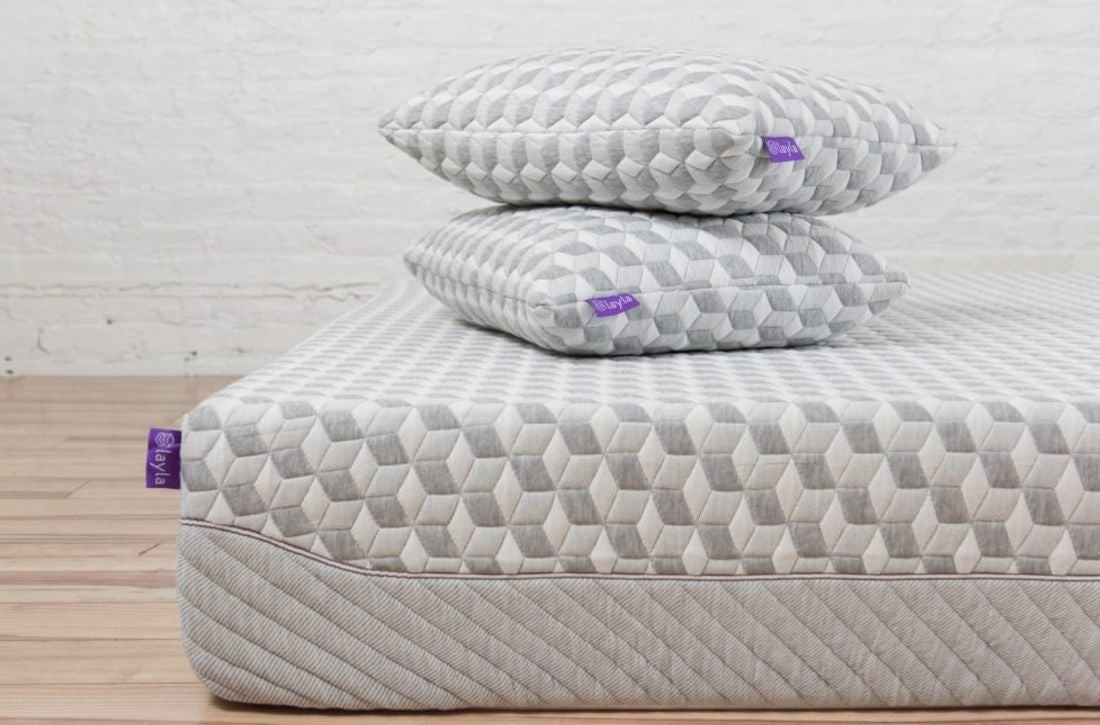 Materials
Material is the most important factor to consider when buying a mattress. For example, no matter how good a mattress is, if the mattress is not made with organic mattress, an organic mattress lover will not be comfortable using it. This is why it is important to know the type of material that was sued in constructing the mattress you want to buy, so as to avoid dissatisfaction after buying the mattress. Also, the type of materials used in constructing the mattress will give you one or two idea on the quality of the mattress.
Polyfoam and cotton-polyester cover are the major materials that was used in the construction of morphiis mattress. Polyfoam is a major material used by a lot of companies, it is similar to memory foam but does not have the viscoelastic properties a memory foam possess which allows sleepers to sink in, and therefore a polyfoam is a bit more firmly and has a quicker bounce-back when releasing pressure. Polyfoam is more resilient and has the ability to efficiently and effectively support the heavier part of the body when sleeping, the shoulder and hips. This makes it usable in terms of providing comfort and support at the same time.
There are three standards of polyfoam and they are gauged in terms of durability. Some important things to take note of these types of polyfoam is the fact that;
The lower grade polyfoam has a lower bounce back and durability;
Softness or firmness does not indicate quality, actually, this might be confusing as ordinarily when we see a mattress that is very soft or firm, we assume it is of high quality, but in case of polyfoam, it does not; and
The density of each polyfoam layer indicates how durable it can be.
The type of polyfoam that was used in making the innerspring mattress is the high density (HD) polyfoam, it has a density of between 1.5 to 1.7. The two other types of polyfoam are the conventional polyfoam and high resilience polyfoam. It is usually hard to make soft foam in layers with densities higher than high density foam, which is why HD polyfoam is commonly used in the comfort layer. The advantage of HD polyfoam include durability, low cost, effectively fit in 1-2 inch layers or in tandem with firmer foams and lastly, it is a good choice for a comfort layer.
However the polyfoam that was used in the comfort layer is not just the traditional type of polyfoam that is firm and mostly used in the support layer. The polyfoam used inmorphiismattress is known as ULTRAFOAM polyfoam. This polyfoam is customizable transitional foam that has layers of removable foam.
The cover is made of cotton-polyester. This material is breathable cotton-polyester is the combination of these two different materials to make a better mattress cover. The cover is hypo-allergic, meaning it has no allergic reaction to anyone. Cotton is also soft, comfy and easy to wash.
I rate morphiis mattress 3.5 out of 5.

Trial and Warranty
Trial is necessary for online materials, especially materials like mattresses that customers will not be able to assess until they lie on if for a period of time. Some customers have been using a particular type of mattress for a very long time and they are afraid of trying out a new mattress. However, with sleep trial, customers can try out new mattress without the fear of wasting their money if they don't eventually like the mattress. Morphiis mattress offerscustomers a 100-night trial period,the sleep trial comes with a mandatory 30-night break-in period. A customer can only return the mattress, after he/she has spent the 30-night mandatory break in period. Customers will be offered full refund including delivery charges they paid when purchasing the mattress. The best part is, there is no extra charge like transportation and handling cost. However, customers must make use of the mattress within the soils of United States in order to qualify for a full refund. Customers from Puerto Rico and Canada will not be able to benefit from the full refund. No matter the number of morphiis mattress a particular house ordered, they can only return two. The returned mattresses are either recycled or donated to charity.
Morphiis mattress offers customers a 25-year limited warranty. There are terms and conditions to abide by if you want to get full benefit of the warranty coverage. Morphiis at its sole discretion will choose to either repair or replace any damaged mattress. Mattresses that are placed on poor foundational support are technically ineligible to benefit from the warranty coverage. The warranty coverage is only for visible indentations on the surface of the mattress, physical flaws that leads to cracking/splitting of the foam and defects as a result of construction error. Damage to the mattress as a result of burn, tear, stain or any form or owner's mishandling will not be covered by the warranty.
One of the important things to take note before asking for warranty coverage is, make sure you are the original purchaser of the mattress to avoid any misunderstanding. I rate morphiismattress 3.5 out of 5
Popular Review
Ross and Kayla of real mattress review each had their opinion on morphiis mattress.
Ross wrote
The Morphiis is a very interesting design.  In a good way, especially for the online market where you are not trying the mattress first.  The fact is, no matter what you like you should be able to achieve the feel with this mattress.  Not everyone will probably like messing around with it but for those who are not sure what is right for them or have been through a few mattresses trying them out, this is a great option.  Most people will find the perfect sweet spot for themselves.  One thing you will need to like an all foam mattress feel.  If you are after a hybrid or innerspring you will not probably like the foam feel'
And Kayla also wrote
'We did not need to do much adjusting to find a nice medium to medium soft feel that we both like.  It was easy to adjust and its am impressive feature.  The overall design, feel and performance of the Morphiis was impressive and I would recommend this to anyone just not sure what is right for their body'
Sleep Sherpa gave morphiis mattress a rating of 9.1 out of 10 and wrote in their review
'The Morphiis is a great mattress not only for couples with different firmness preferences but also for people that need more targeted pressure relief and support. The Morphiis can be configured to give you more granular zoned support throughout the mattress. Stomach and back sleepers, in particular, will really appreciate this mattress while side sleepers may want a little more sink'
Overall Value and Recommendation
Morphiis mattress offers customers the opportunity to customize their firmness option. This is not very common among many mattresses. This gives the customer a sense of involvement asides the fact that they will be using a mattress that best suit them. The mattress has very good motion isolation with a good warranty. However, because of the type of material that was used in constructing the mattress, the mattress has low conformity. The mattress also has poor edge support the mandatory 30-dy break in period may discourage some customers.
Morphiis mattress comes at a very good price. The price is very well below average price point of most mattresses. The price of the mattress is given below.
Morphiis mattress is ideal for customers buying on a low budget and they don't mind using a mattress that dies not conform well.
Price Table
Twin:
$595
Twin XL:
$650
Full:
$850
Queen:
$995
King:
$1195
Cal King:
$1195
Layla Sleep Guarantee

Free Shipping (Lower 48 States)
120 Night Trial Period
LIFETIME Warranty

Overall Rating:
Comfort and Feel

Motion Reduction

Off Gassing

Temperature

Edge Support

Materials

Trials and Warranty

Average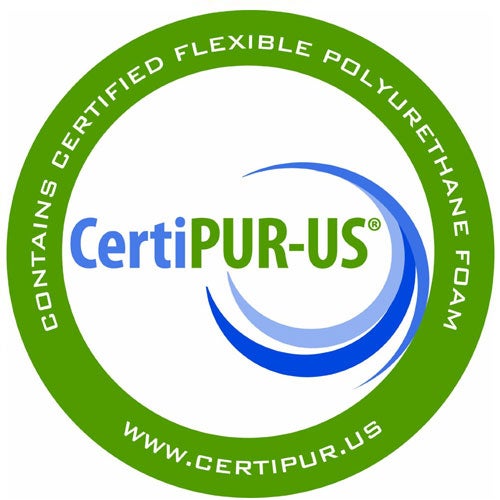 You May Also Like